Posted by Jamie Oberdick on 06/07, 2017 at 03:46 PM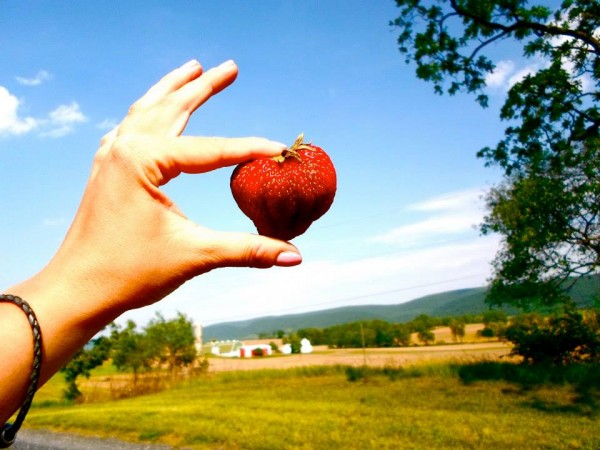 All the local berry farms like Bee Tree Berry Farm and Way Fruit Farm are in full strawberry mode. You can find great deals at these farms via "U-pick" specials, where you go out and do all the harvesting work.
It's a great way to get delicious local strawberries that are so much better than the ones in the supermarket in December. Of course, your eyes are bigger than your stomach when out in the field picking strawberries, so you might overdo it and have lots of leftover strawberries. So what to do if you have extras?
For starters, strawberries actually freeze fairly well for storage. The key is freezing them on a cookie sheet, so they don't stick together once frozen and in a bag. While they lose some texture after being thawed, you can still make smoothies, jams, and sauces with them. Plus, partially frozen strawberries are quite a treat on a hot day in July.
You can also try your hand at making shrub, the delicious fruit and vinegar concoction that Way Fruit Farm has put on the local map. While their shrub is remarkable, it is not that hard to make and creating a shrub is a great way to store excess strawberries. Try googling "strawberry shrub recipes" and you will find a variety of shrub recipes that use strawberries.
Strawberries are surprisingly versatile, so try thinking outside the shortcake-ice-cream-topping-pie box and try something different. For example, this strawberry soup is quite delicious. Also, sliced strawberries are fantastic when added to pancake batter
And finally, while some might be intimidated by the work involved in canning, you can try making freezer jam. This version of strawberry jam is just as tasty and not quite as hard to make.
Author: Jamie Oberdick
Bio: Editor, Local Food Journey | Passionate about supporting local food in Central PA