Posted by LacCreta Holland on 12/18, 2014 at 03:54 PM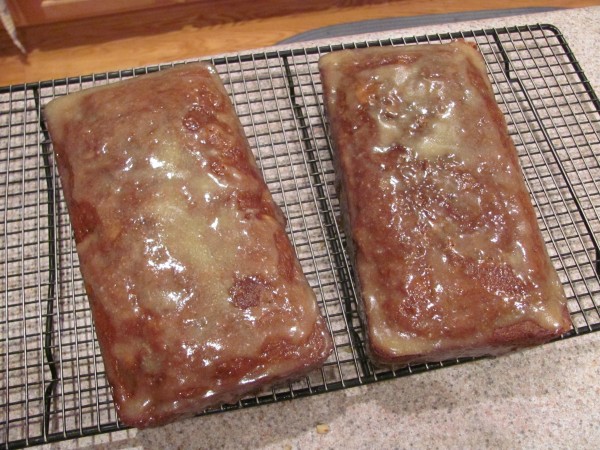 Phyllis Richman, the former food critic of The Washington Post, wrote a beautiful article published in the Post in November 1992, that I keep in my files and read at this time of the year. She focused on the rituals of her family:
"It's about ritual. Once upon a time, rituals grew from childhood and developed naturally throughout a lifetime. These days there is seldom time for that. Repetition makes the various parts of the holiday familiar. That's what creates the bonds: recognition, memory. The beauty of a family ritual is that even if you are not there, you can imagine what is going on. You can evoke the rhythm..the smells, the conversations. One 'holiday' is linked to another."
Before Halloween, I pull out all the holiday family recipes. They are scattered throughout my kitchen and office as I plan meals, create final exam care packages for my college kids, and start baking holiday food to be mailed to those who will not be with us for Christmas. Our holidays rituals are linked by many things, but especially by what we eat.
The recipes we use, year after year, are ones that are rituals or tradition for our family. The ones that cannot be forgotten or replaced for holiday meals and treats. They are recipes that are from family and friends and have meaning to all of us. The holidays just would not be the same without them.
While in college, my roommates and I would exchange recipes. I don't know why I participated, since I rarely cooked. But I was intrigued and kept them until the day came that my interest and need to cook (marriage and children) increased.
Stephanie, my college roommate, had a mother who had great recipes. Stephanie's mother gave us a recipe for a plum bread that she made only during the Christmas holidays. It was a sweet quick bread made with jars of plum baby food! What a concept, but it worked. I made it one Christmas while home from school and my mother said it should be made every Christmas. So it has been, and I have continued the tradition with my family.
The only trouble was that plum baby food became "plums with apples" and then "apples with a bit of plums" until anything that resembled the baby food from the 1970's was gone.
I thought plum bread was history. My mother did not let that stop her from making plum bread. She bought plums in the summer, at the height of the season, cut them up and boiled them down to make her own "plum baby food." Only it was so much better than that jarred stuff since the plum flavor was more intense.
So now the tradition of the holidays start in the summer with plums; boiling and freezing the sauce, waiting for December.
Plum Bread
Buy three to four dark purple plums in the summer. Wash and cut them in pieces, discarding the pit—you don't need to peal the plums because the skins break down while cooking. Simmer on low, with just a bit of water (about 1 to 2 Tablespoons) to start so they don't burn, and watch them, stirring and mashing the pulp as it breaks down. When it becomes a "sauce" (about 40 minutes), let it cool, place it in a baggie or bowl, seal and place in the freezer. This makes about one cup of pulp.
When ready to make the plum bread, defrost the plum pulp.

Ingredients:
2 cups flour
½ teaspoon salt
1 teaspoon baking soda
1 teaspoon cinnamon
1 and ½ cups sugar
2 eggs
¾ cup vegetable oil
1 cup plum pulp
1 cup walnuts, chopped
Steps:
- Preheat the oven to 350 degrees.
- Place the flour, salt, baking soda and cinnamon in a bowl and stir with a fork. Set aside.
- In a bowl, mix together with a mixer the eggs and sugar. Add the vegetable oil and mix well. Slowly add the flour mixture alternately with the plum pulp until all is incorporated. Stir in the walnuts.
- Grease 2 loaf pans. Pour the batter evenly into the 2 loaf pans. Bake the loaves about 45 minutes, or until a toothpick comes out clean.
- Place the bread while still in the loaf pans, on a cooling rack.
- For the glaze, mix together in a saucepan:
1/3 cup butter
1/3 cup sugar
¼ cup evaporated milk
1/8 teaspoon vanilla
pinch of salt
- Let the sauce boil for 3 minutes on medium heat. Remove the bread from the loaf pans and drizzle the glaze on the bread while it is still warm.
This bread can be eaten immediately or wrapped and stored in the freezer for up to one month.
Author: LacCreta Holland
Bio: LaCreta Holland—views on life and food change when you have lived in Italy--believes that good smells from the kitchen make people happy---loves to teach people to cook through my business Happy Valley Learn to Cook