Posted by James Eisenstein on 07/07, 2015 at 01:12 PM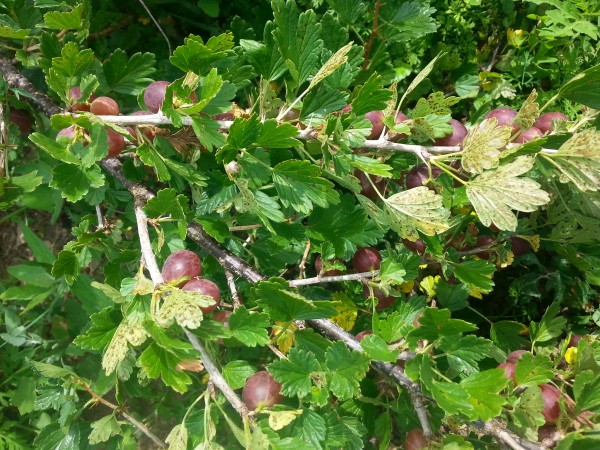 I'm passionate about all things relating to local food (a shocking surprise to folks who know me), including eating it. And if it is organic even better. And if its fruit better still. And if it is the fruit pictured above, well it's a toss-up between them and raspberries in my book.
From our experience displaying them at the Jade Family Farm stand at local markets, most people have never tasted one. In fact, most don't know what they are. The most common answer for the uninitiated is "grapes?" People who lived in Europe or England recognize (and prize) them instantly. And for good reason. They are absolutely wonderful, with a complex blend of sweetness and tartness that make them a delight to eat raw or in jams or pies or as a sauce for fowl, beef, or pork, or to spice up a salad, or…well, the list goes on. I can't think of a more spectacular food that is virtually unknown here, though currants, paw paws, and persimmons would all be runner ups.
People, this has got to change, and I am on a mission to bring it about. And I have allies. Eden View Foods has planted some bushes to join the one's Jade Family Farm planted (at my urging) several years ago.
Enough suspense. They are gooseberries. Everyone reading this who has any extra garden space should plant them, share them with their neighbors, and join the vanguard of the gooseberry revolution. You can find them in many fruit nursery catalogs (Mr. Google can help, but you will have to sort through 261,000 results searching for "gooseberry plants for sale").
There are three things you have to know to grow them.
First, practice saying "Ouch!" because you will be saying that (plus other exclamations unsuitable to a family friendly site like Local Food Journey) when picking them due to thorns.
Second, you will need to prune them every spring (early, before they leaf out if possible). I took the following "before/after" pictures to illustrate what pruning involves (they also give a nice view of the sources of "ouch.").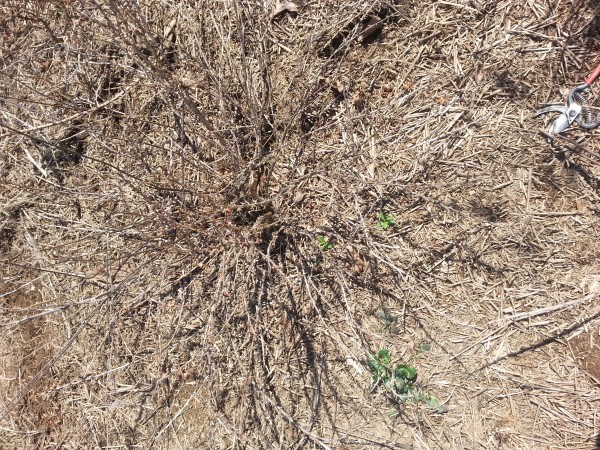 Before pruning. Note the thorns.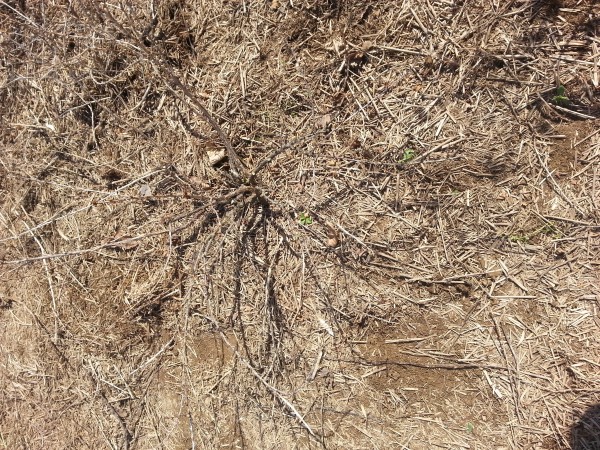 After pruning. Leave about 9 canes of different ages.
Third, you need to put netting around them to keep the rabbits from cleaning them out quicker than you can say ouch. We used black plastic bird netting this year for the first time, and were rewarded with a huge crop. We crawled under the netting to pick them, leading me to offer another piece of advice. When you prune, make sure you pick up all of the trimmed branches or you will find them the hard way when you place your palm firmly on one.

Gooseberries picked & ready to take to market.
It is absolutely worth the effort to grow them. Last night I made gooseberry jam, supplemented with raspberries from my garden because I didn't have enough gooseberries. That's because we have been taking them to market to foment the gooseberry revolution. Ouch! Yummm!
Author: James Eisenstein
Bio: Unpaid Field Hand at Jade Family Farm | Former Penn State Professor