Posted by James Gherardi on 09/09, 2010 at 02:11 PM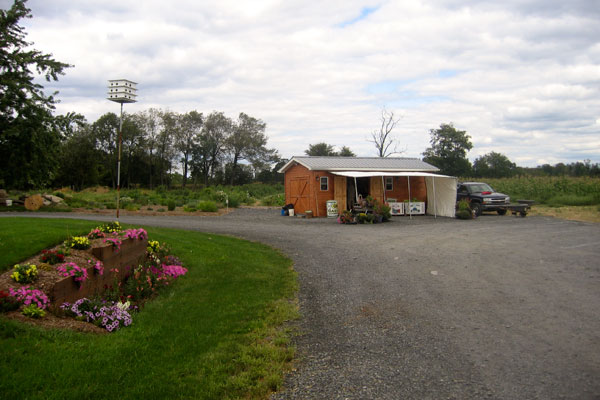 Last Sunday afternoon, while driving along unfamiliar roads in Centre Hall, my parents and I stumbled upon "The Garden." Though small, this shed off of Old Fort Road was packed with the summer's final fresh produce. There were shelves of jams and jellies, fresh packed dill pickles and beets, salsas and jarred tomatoes. The options were boundless; which is often rare for a roadside farm stand of this size.
The name of the stand references the garden from which all of the fresh fruits and vegetables are grown, located directly behind the shed.
We stocked up on peaches, nectarines, plums, and grapes. The jarred beets, the owner said, were of her mother's award winning recipe, and I plan to return later for a sample. The salsas and crushed tomatoes looked like they had been recently packed and will certainly last through the winter.
Open through December 1st, The Garden has plenty of goods and is still eager to sell. So stop in and stock up, you won't be disappointed.
The Garden
778 Old Fort Road
Centre Hall, PA 16828
Author: James Gherardi
Bio: James is a senior at Penn State majoring in broadcast journalism. He spent spring 2010 in Rome, and this past summer he worked for the NBC Washington Bureau in Washington, D.C.