Posted by LacCreta Holland on 05/29, 2015 at 11:59 AM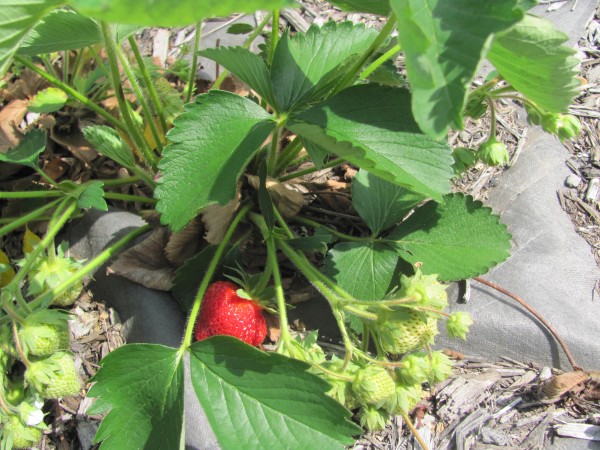 You scream, I scream, we all scream for…STRAWBERRIES! Yes, it is almost that time of year again! One of the greatest aspects of living in Centre County is all the fantastic fresh fruit and vegetables we can get all summer long. And it starts with strawberries.
There are strawberries we can pick at a U-pick farm such as Way Fruit Farm in Port Matilda. They are expecting their berries to be ripe anytime from June 1 to June 8 this year. A fun family activity is picking berries together—-make it a game and find out who can pick the biggest bucketful. Call Way to find out specific dates, or better yet, sign up for their emails at http://www.wayfruitfarm.com/mail.php.
There are strawberry festivals like the one in Lemont, Saturday, June 20 from 4:00 p.m.-8:00 p.m. More info on that fun day can be found at http://www.lemontvillage.org/strawberry-festival.
There is joy in eating the freshest berries that are sweet and juicy because they have NOT come from a grocery store, but from our local area. Strawberries that ripen on the vine rather than in a truck (picked early for shipping) taste like summer has arrived!
Author: LacCreta Holland
Bio: LaCreta Holland—views on life and food change when you have lived in Italy--believes that good smells from the kitchen make people happy---loves to teach people to cook through my business Happy Valley Learn to Cook