Posted by Jamie Oberdick on 06/23, 2016 at 01:31 PM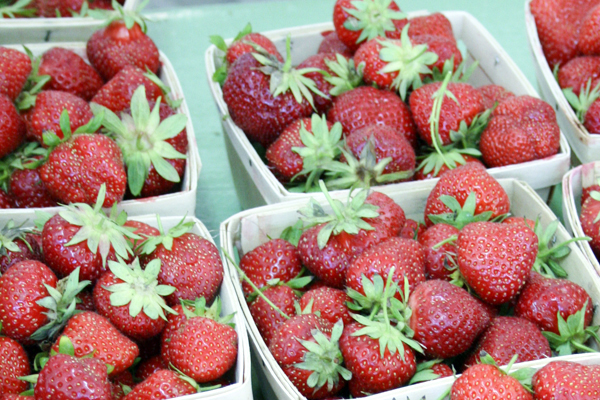 It's still strawberry season, but it's on the wane. You can still find fresh, local strawberries at places like your local farmers market or favorite roadside stand.
What about pick-your-own? There are a few opportunities for pick-your-own strawberries, including the following (make sure to call ahead to confirm there are still strawberries):
Peach Hill Orchard, Martinsburg
Lock Mountain Strawberries, Martinsburg
Way Fruit Farm, Stormstown
So, what to do with those strawberries…one idea is good ol' strawberry shortcake. I grew up in Pennsylvania Dutch country, and the PA Dutch version of shortcake is so much better than those spongy rounds you get in the store. In fact, strawberry shortcake is more than just a dessert, it's actually a meal for hot summer days.
Here's the recipe for the strawberry shortcake I remember:
Ingredients
- 1 cup of sugar
- 2 cups of flour
- 1 cup of milk
- 1 egg
- 2 Tbsp shortening
- 2 tsp. baking powder
- 1 tsp vanilla
- 1/4 tsp sea salt
Steps
- Combine all ingredients in a large bowl
- Mix well
- Pour into greased 9X9 pan
- Bake at 350 degrees for 30 minutes or until a toothpick can be inserted and come out clean.
- Cut into servings, then serve with milk and fresh strawberries.
Author: Jamie Oberdick
Bio: Editor, Local Food Journey | Passionate about supporting local food in Central PA