Posted by Jamie Oberdick on 06/23, 2015 at 12:13 PM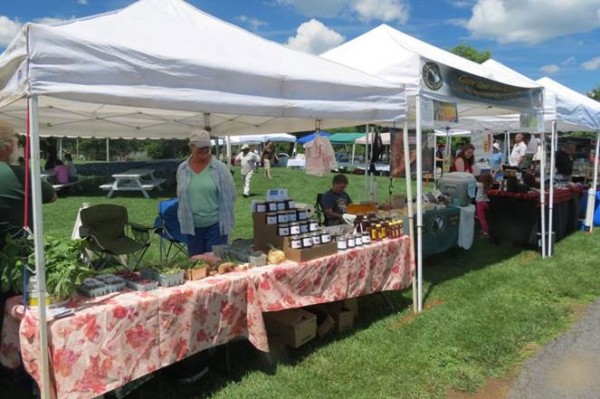 By Jeffry P Stachowski, community outreach director, South Hills School of Business and Technology
The Second Annual South Hills School Culinary Week Food Festival will be held on Wednesday, June 24 from noon to 6:00 p.m. on the north lawn of South Hills School, 480 Waupelani Drive in State College. This joint production with the Central Pennsylvania Convention and Visitors Bureau was such a hit last year that we have an even bigger festival planned for this year.
Live chef demonstrations, an all-local-foods farmers market, live music, workshops and tours will provide an afternoon of learning, fun, and fabulous food for the entire family. And here's some food for thought…workshops on starting a small restaurant business, hot careers in Central Pennsylvania, exploring financial aid resources, and much more will also run throughout the day.
The live cooking demonstrations begin at noon with Chef Duke Gastiger from Spats Café and continue every half hour, as follows:
Noon: Spats Café–Chef Duke Gastiger
12:30: Rotelli's–Chef Dave Krauth
1:00: South Hills Knowledge Kafé–Chef Greg Meagher
1:30: Gemelli Bakers–Chef Tony Sapia
2:00: Home D Pizzeria–Chef Brandon Agostinelli
2:30: Gigi's Southern Table–Chef John Clickner II
3:00: Harrison's Wine Grill & Catering–Chef Harrison Schailey
3:30: Nittany Lion Inn–Chef Andrew Monk
4:00: Faccia Luna–Chefs Greenleaf & Gibboney
4:30: El Gringo–Chef Ben Stanley
5:00: Allen Street Grill–Chef Bert Burger
The farmers market will have a tasty array of meats, cheeses, produce, sauces, spreads, dressings, and much more. Come prepared to buy from these local merchants and stock up on the delicacies that Central PA has to offer. Here are just some of the vendors who will be open for business at the famers market.
Bee Tree Berry Farm—Berries & Produce
Big Al's Mustard—Mustards & Dips
Dn'D Family Farms–Produce & Eggs
Egg Hill Farm—Flowers, Meats
El Gringo Tacos—Tacos & Tamales
Friends & Farmers—Produce
Gemelli Bakers—Breads & Baked Goods
Good Intent Cider—Hard Ciders
Good Seed Baking Co.—Cookies & Muffins
Goot Essa—Cheeses & Fudge
Home D Pizzeria—Beer Tasting
Kitchen Kaboodle–Gadgets & Hardware
PASA—Sustainable Ag. Info & Gear
Piper's Peck–Salsas & Jellies
SCORE—Business Information
South Hills School—Career Booth
Tait Farm–Shrubs & Jellies
Village Eatinghouse—Dressings & Dips
Webster's Bookstore—Cookbooks & Demo
Wingman Bar-B-Que—Wing Sauces
U Freeze Wine Slush—Cooler Tasting
Live music for the day will be provided by several local high school jazz ensembles, along with Doug Irwin, Steve Van Hook, Jim Colbert & Sammy Cannillo.
Author: Jamie Oberdick
Bio: Editor, Local Food Journey | Passionate about supporting local food in Central PA