Posted by Jamie Oberdick on 08/14, 2013 at 11:56 AM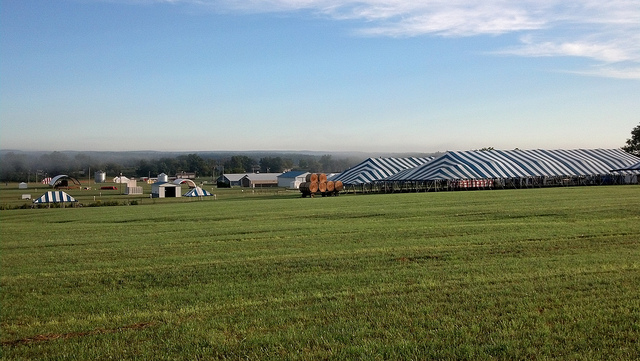 Billed as one of the largest outdoor farm-related shows in the East, Ag Progress Days continues today and tomorrow out at the Russell E. Larson Agriculture Research Center on State Route 45 near Rock Spring. The festival of farming runs opens today and tomorrow at 9:00 a.m. Today the show runs until 8:00 p.m., giving those of us with a day job an opportunity to head out after work and perhaps have supper at one of the food vendors at the event.
While some may have the idea that it's just for farmers and farm machinery enthusiasts looking for a Tractorpalooza, Ag Progress Days has something for everyone, including kids' activities. The event is put on by Penn State's College of Agricultural Sciences.
The event will feature more than 490 exhibitors and a variety of interactive showcases, guided tours, and different presentations. While of course the event is local food-related (after all, it's about farming), there are some presentations that are tailor-made for foodies. Here are some examples:
- Historic baking recipe demonstration by Gemelli Bakers
- Flavorful Salsa, by Penn State dietetic interns
Organizers expect the event will attract around 42,000 people.
Author: Jamie Oberdick
Bio: Editor, Local Food Journey | Passionate about supporting local food in Central PA