Posted by Jamie Oberdick on 12/19, 2013 at 03:32 PM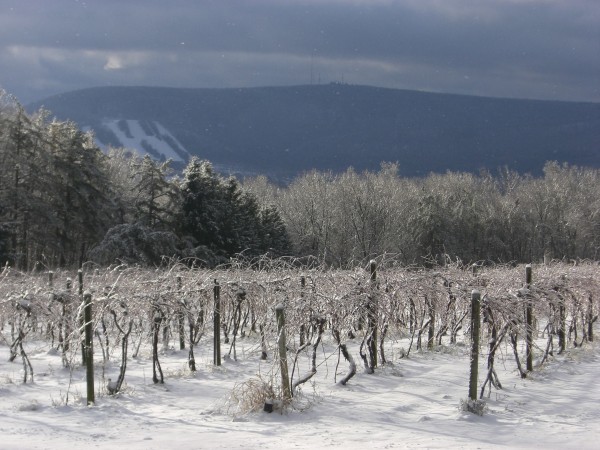 Looking for a perfect last-minute gift for someone on your holiday list, but are stumped as what to get them? Our area's local food community has a lot of fantastic options. I mean, who doesn't love a food gift? And thankfully, we have a plenty of local food vendors who provide a lot of wonderful gift options.
Here's just a few gift ideas, and some places to find them:
Tait Farm Foods: If Tait Farm doesn't own the holidays around here, they at least rent it. Along with lots of Christmas trees, they are a one-stop spot for not only their remarkable line of great food products like shrubs, chutneys, sauces, and jellies, they also provide an outlet for all sorts of delicious local foods from other vendors. They feature a full line of gift packages that combine their products into samplers and complementary mixes of flavors. Bonus tip: their ginger shrub, an ounce or so of vodka, seltzer, garnished with a cinnamon stick over ice, makes for quite a nice holiday cocktail.
Nature's Pantry: Along with really healthy gifts, you can find both healthy and perhaps indulgent local food gifts at Nature's Pantry. Just a few examples include specialty crackers from Rip-Rap Bakery out of Ard's Farm in Mt. Pleasant Mills; several local cheeses from places like Stone Meadow, Goot Essa, and Byler's Goat Dairy; and pre-made baking mixes from Burnt Cabins Grist Mill, including a much-loved spiced pumpkin pancake mix.
Mt. Nittany Vineyard & Winery: As per Linda Carroll Weaver of Mt. Nittany Winery, there are several options for the wine lover in your world. They offer a Penn State-themed three gift pack of wine for the PSU fan, including Nittany Mountain White, Tailgate Red, and Nittany Mountain Blush. They also offer a new port-style wine, Vermelho, a dessert wine, Autumn Nectar, and a very nice spiced apple wine that is perfect to sip by the fireplace with family and friends. Where to buy? Here's a list of places here you can fine Mt. Nittany Winery wine.
Piper's Peck: Piper's Peck has a lot of good stuff for spice lovers, including salsas, hot pepper jellies, dried peppers, and for those who are heat-adversive, fruit jellies. You can find these products at Nature's Pantry, the Cheese Shoppe, Musser Dairy Farm Store, Way Fruit Farm, and Tait Farm Foods.
Sweet Heat Gourmet: Another of several fantastic hot pepper product vendors, Sweet Heat Gourmet features very tasty BBQ sauces, bold hot sauces, and some quite unusual gourmet products. You can order off the web site or find a list of where to buy on their web site under "Locations." I personally recommend their Bulgogi Asian BBQ Sauce and their Spiced Chocolate Fudge Sauce.
Way Fruit Farm: A very nice gift is something from your own oven, and that's something Way Fruit Farm can help you with. They still have lots of apples left, so if you want to make some pies either as gifts or holiday dinner dessert, you can find local apples at Way Fruit Farm. They also offer a variety of local food products from the area, plus other kinds of country-style decorative gifts.
Author: Jamie Oberdick
Bio: Editor, Local Food Journey | Passionate about supporting local food in Central PA