Posted by Tony Ricci on 04/30, 2012 at 12:32 PM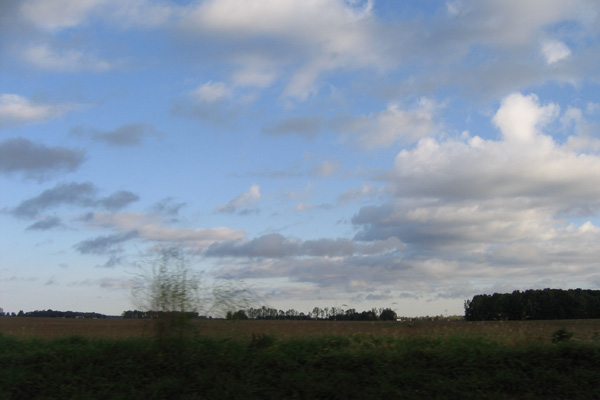 Last week brought with it a roller coaster ride of weather events – one day sweating into the black plastic as we lay out the onion crop; the next day freezing in an arctic wind as we try to tack down row covers to protect tender seedlings from impending frost.
And, of course, there was the freak snow storm that came and went like a gaff from presidential candidate. It was horrible at the time, but we were over it by the next day, having forgotten what all the fuss was about as we went on with the daily task of surviving in an uncertain world.
Candidates, mercurial weather, flat tires, mutant stray barn cats that have developed the talent for opening the grain bin to pillage the cat food … These are all just distractions from our true purpose which is to get to the end of the day, to have a decent meal and a couple beers, and to complain about candidates, the weather, and the futility of trying to get cats to change their behavior.
The list is spare again this week. Yes, the cold weather has everything to do with it. But summer is definitely on the way. There are rumors of hothouse tomatoes on the horizon.
Rhubarb and asparagus are still holding out, but we should see them soon.
Author: Tony Ricci
Bio: Co-owner and operator of Green Heron Farm in southern Huntingdon County | Provides year-round supplies of local, organic vegetables (retail and wholesale) across central Pennsylvania