Posted by James Sechrengost on 10/15, 2013 at 02:08 PM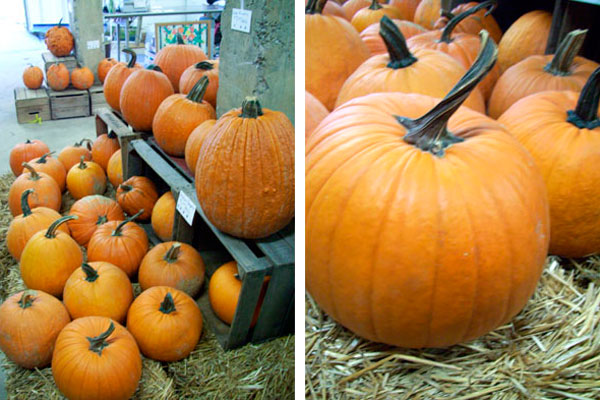 Now, you probably shouldn't ask how these patties came to be. It's one of those stories that you only tell the people you really know won't judge you. Let's just say too much time+ abundance of produce + friends + late night hunger = Spicy Pumpkin Patties
Ingredients
2 slices firm sandwich bread, crumbled
Several leaves of fresh Italian parsley, chopped
1/2 cup fine, dry bread crumbs, plus extra for coating
3/4 cup grated sharp Cheddar or Monterrey Jack
1 1/2 tablespoons canola oil
3/4 cup finely chopped onion
1/2 cup finely chopped green or red bell pepper
1/2 cup frozen corn kernels
1 clove garlic, minced
1 teaspoon chili powder
1 teaspoon cumin
1 egg, lightly beaten
1/3 cup solidly packed pumpkin mash or canned pumpkin
1/3 cup ricotta
1/2 teaspoon salt
1/2 teaspoon pepper
2 tablespoons butter
Steps
The crumbled bread is essential to the texture, and you shouldn't use regular bread crumbs. Set out the bread slices for about 30 minutes to air-dry, then crumble them by hand, with a serrated knife, or in a food processor.
In a medium-size bowl, mix together the crumbled bread, parsley, bread crumbs, and grated cheese. Set this aside.
Heat the oil in a medium-size skillet over medium heat, then add the onion, pepper, and corn. Sauté the vegetables until soft, about 7 minutes, stirring often.
Mix in the garlic, chili powder, and cumin and cook it all for another minute. Remove the skillet from the heat and spoon the contents into the bread crumb mixture.
In a large bowl, mix together the egg, pumpkin, and ricotta. Add the bread crumb mixture, stirring thoroughly, then season with the salt and pepper.
Flour your hands, then shape the mixture into six 3/4-inch-thick patties, using about 1/3 cup for each one. Dredge the patties in bread crumbs and refrigerate them for about 1 1/2 hours.
Melt the butter in a large skillet. Transfer the patties to the skillet and fry them over medium heat until they turn golden, about 4 minutes on each side. Remove them from the skillet and serve right away. Makes 6 patties. Good with a little sour cream or ranch.
Author: James Sechrengost
Bio: Computer Guru | World Traveler and Foodie Extraordinaire | Member of the Been there Done that Club