Posted by Jamie Oberdick on 11/04, 2014 at 02:10 PM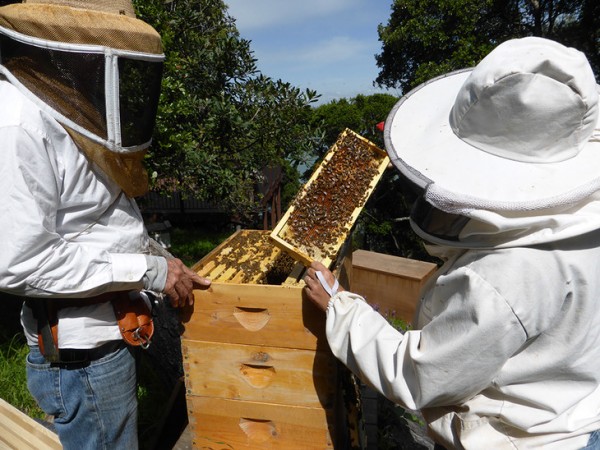 It's pretty much a no-brainer that it's healthier to live on a natural diet as opposed to a diet of processed, artificial food. Penn State and other university and government researchers discovered that bees also do better on a natural diet—it makes them more resistant to pesticides.
This is something that's quite important in light of the recent die-offs of honeybees. As most people know, bees are extremely important to humans for their pollination work. Often, they are exposed to agricultural pesticides, so having a high resistance is vital to their survival.
From the article:
"This interaction between pesticide exposure and nutrition is likely what's at play in our finding that feeding bees a complex diet of pollen—their natural diet—makes them significantly more resistant to lethal doses of a pesticide than feeding them a more simple, artificial diet," said Daniel Schmehl, postdoctoral researcher, University of Florida.
So, bees are just like us…they do better when they have a local diet of fresh food. To read more about this study, please go here.
Author: Jamie Oberdick
Bio: Editor, Local Food Journey | Passionate about supporting local food in Central PA