Posted by Maya Althouse on 07/17, 2013 at 11:44 AM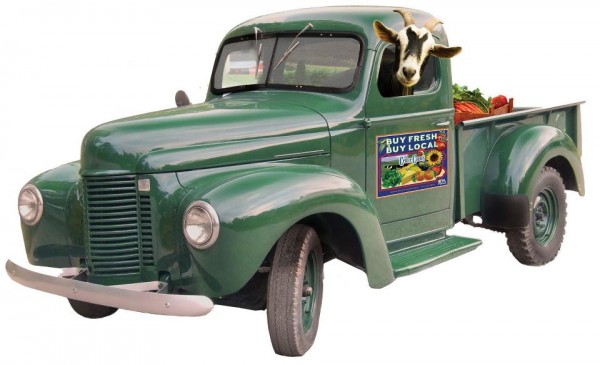 Farm Tour passes are officially for sale! Look for them at Buy Fresh Buy Local partner businesses: Tait Farm, Webster's Cafe, Nature's Pantry, and the IngleBean Coffee House.
There are 17 farms throughout Centre County waiting to show off what they do for consumers like you. For $15 a car (or $10 a bike), get your ticket to spend the day exploring farms around the county. Whether veggies, cheese, fruit, or meat, there are farms that will bring you and your family up close with what you love to eat—growing right here in our county! Mark your calendars for August 10, and get ready to get local.
Added bonus: Buy Fresh Buy Local partner businesses are offering exclusive deals for Farm Tour pass holders. Be sure to check the back of your pass for details, and bring it along when you dine or shop during Local Foods Week (August 3-10) to get the most out of going local.
Here are four more farms that are on the Farm Tour. If this is your first time reading the Farm Tour Previews, be sure to check out the last two installments here and here. (link to Farm Tour Preview Pt1, and Farm Tour Preview Pt2). Check back next week for more!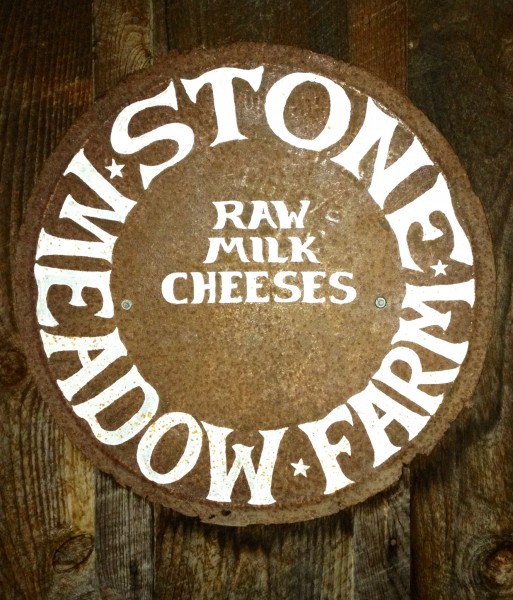 Whey cool!
Stone Meadow Farm, Woodward
Brian Futhey is a life-long dairy farmer, and has spent the past eight years earning another title: cheesemonger. Brian founded Stoney Meadow Farm at it's current location in Woodward in 2003, where he works with a herd of friendly little Jersey cows. They are a grass-fed herd, which allows the cows access to pasture and nutritious forage—a boost to the cows' individual health and milk quality. In 2005, after the success of the farm's raw milk production, Brian decided to embark on a new adventure and give cheesemaking a try. Raw-milk cheese is an ideal value-added product for a small scale farm to produce since it can be stored, shipped, and sold much more easily than straight milk. After attending several cheese workshops and working closely with an expert consultant, he was ready to make his own. He makes six varieties of cheese, all from the fresh milk provided by his 28 milking cows. Although he is a cheese lover in general, Taleggio—a soft, tangy, lightly crusted cheese that undergoes a remarkable range of colors and textures during the curing process—will forever hold the top of the list as his favorite.
Lexie Orr, Stone Meadow Farm intern, explains that cheesemaking starts by heating milk and culture. Once it reaches a certain point rennet is added, which congeals the culture and produces curd. The curd is cut up, resulting in Miss Muffet's infamous snack: curds and whey.
Depending on the cheese desired as the final product, the mixture is stirred and heated for varying times and temperatures to help the curds absorb the needed amount of whey. Hard cheeses are then put into a press, some are put into a brine bath to form a rind, and all cheeses are aged a minimum of sixty days. Leftover whey, a lactose and protein rich by-product of cured milk, can be used for a number of things. Some very soft cheeses, like ricotta and cottage cheese, are made with whey from an earlier batch, but whey can also be consumed on its own. Depending on the milk and culture that was used, whey can have a sweet or slightly sour taste. Whey can be drunk straight, used as a substitute for milk in baked goods, used as a protein boost in milkshakes and smoothies, or mixed in with animal feed. (Hens aren't laying? Mix some whey into their scratch and get your cartons ready!)
Every step of cheese making takes place right on Stone Meadow Farm. The cows are bred and raised on site, then milked twice a day once they reach milking age. Cheese is made from the milk every other day, a long job that starts at 7:00 a.m. and lasts until 1:00 p.m. for colby and jack cheeses, or until 3:00 p.m. for other types. It's tucked away to be aged for two months, then sealed, packaged, and taken to markets to be enjoyed by consumers.
You can find Brian at the Millheim, Susquehanna Valley, and Lewisburg farmers markets, selling his six varieties of cheese with samples and plenty of conversation to go along with each. He added a grass-fed beef herd in 2007, fresh cuts of which are also seasonally available. Be sure to stop by Stone Meadow Farm on the Farm Tour—the happy cows will be out in the pasture waiting for visitors, and you'll get to tour the cheese house, milking parlor, and storing coolers. In the pastures you can learn about raising cows, rotational grazing, and stream bank fencing—a nifty method that connects pastures but keeps the cows out of delicate streams. As always, there will be tasty samples and many blocks of cheese for sale.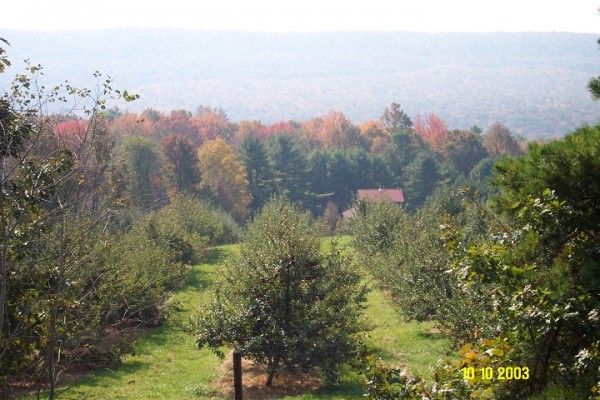 Livonia: The Big Apple of Centre County
Macneal Orchard & Sugarbush, Livonia
Love sinking your teeth into a crunchy, juicy apple every autumn? Thank Andrew and Ben Macneal, the devoted apple growers at Macneal Orchard & Sugarbush. Andrew first planted apple trees in the current Livonia orchard in 1983, and together with his brother and business partner Ben, they pruned, clipped, and grafted their way up to having heartily producing trees. The brothers entered the market scene with their fresh picked apples in 1991, and soon after expanded their fields by purchasing an already established orchard up the Livonia mountain, bringing their total land up to 18 acres. The mountain orchard, where the Macneals will host their stop on the Farm Tour, was first planted in the mid-1940s and loyally produced apples for the original owners through 1971. With a bit of TLC, the Macneals brought the trees back into production and have been profiting off them ever since.
Apples are a very seasonal fruit, though running an orchard takes the better part of a year. January through early May are the pruning months, getting the trees back in shape for the upcoming season. Sprays, if needed, are applied in varying intensities starting mid-April through July. The rest of the summer calls for intensive mowing, weeding, and general orchard up-keep so that the trees stay strong, healthy, relatively pest-free, and the orchard is accessible to pickers. Before you know it, it's August and the apples are ready! Apple picking spans the fall months, from August through October, and the Macneal's are proud of their record of selling out by mid-November. This gives them a chance to catch their breath and take time off over the winter before pruning season springs around again.
The Macneals' orchards offer a smattering of apple varieties: Viking, Jerseymac, Tydeman Red, Summer Rambo.The apples are sold fresh at the Millheim farmers market, as well at their farm stand off Route 192 starting Labor Day weekend. Flawed apples that don't pass market grade don't go to waste with the Macneals. Even if they're a little funny looking, they're still sweet and juicy—perfect for making cider. Cider is made from mid-September until the end of the season in November. While the idea of cider just sounds like smashing apples, it's a far more complicated process. The apples are cleaned in a commercial washer, then fed into a grinder that chops them into a fine pulp called pomace. The pomace is dropped onto squares of burlap-like material, the sides of which are wrapped up to make a nice bundle. Around 14 of these pomace packs are stacked on a cart that's wheeled under the press. The press, which works by hydraulic cylinders under 1300 pounds of pressure per square inch, pushes the cart up from the bottom against a top plate that squeezes all the juice from the pomace. The juice is sifted, then pumped through a UV irradiation system that kills 99.99% of bacteria. It's put into a sterilized holding tank, then jugged, refrigerated, and enjoyed by thirsty customers.
The sugarbush portion of Ben and Andrew's business has been in operation since their father started tapping trees as a hobby in 1961. It became a commercial venture in 1980, and today they tap 900 sugar maple trees for sap each spring, many of which have been tapped annually for over 50 years. Tapping typically starts in early March, but can begin as early as January or February depending on the year's temperature fluctuations. The collected sap is poured into a wood-fired evaporator and heated to the saturation point of sugar—in other words, 7.2 degrees above the boiling point of water. The finished product is 67 percent sugar and 33 percent water, known and loved as maple syrup. A lover of homemade and local maple syrup will know that some batches are a light golden color, while others are a dark amber. Ben explains that the differences in color are due to the amount of time the batch is heated. If you are making a very big batch or the fuel is damp, it takes longer for the sap to evaporate to the correct ratio of sugar and water. The longer the sugars are exposed to heat, the more likely they are to start to caramelize, which results in a darker color and a stronger, more caramel-like flavor. The sugars in the lighter syrups have not been exposed to heat as long, so neither the color or the taste are hindered by caramelization. If you want more of a maple flavor to come through, try a golden syrup.
Ben proudly reports that the trees are bearing a sensational crop this year. Be sure to stop by the Livonia mountain orchard on the Farm Tour to explore the fields and learn about grafting, pruning, mowing, and other orchard maintenance tricks. The first apples of the season will be ready for you to take home, as well as plenty of quality maple syrup to stock up on for the winter.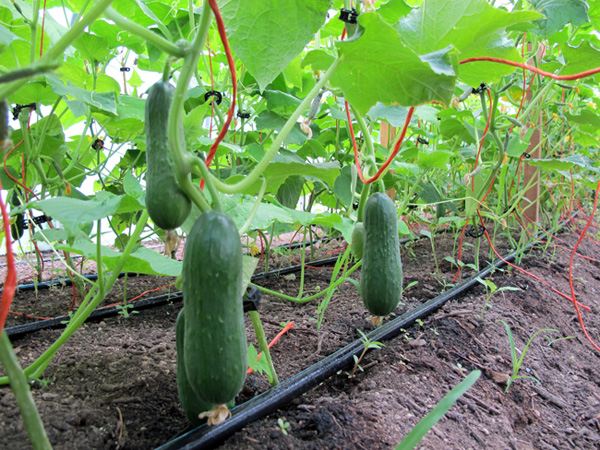 Bon AppeTait!
Tait Farm, Centre Hall
To most of the world, the word 'shrub' means a small bush or low-growing plant. To residents of Central Pennsylvania, it means something very different: a fruity, fizzy, and ever so refreshing juice-type beverage. The taste of shrub on a hot summer day is the pride, joy, and signature product of none other than Tait Farm.
Tait Farm began as a small-scale hobby farm when Elton and Marian Tait bought the land in 1950. In the late 1970s, their sons David and John returned home with the mission of expanding the farm in a sustainable commercial business. The community caught on, and Tait farm has been filling our bellies with fresh produce and incredible specialty food products for the past 30 years.
The farm is home of two family businesses, Tait Trees & Bassets (where beautiful Christmas trees and roly poly basset hound pups abound) run by John Tait, and Tait Farm Food, run by David and Kim Tait. For Tait Farm Food, it was the shrub that started it all. When the farm was first stretching its roots and getting into the swing of commercial business, the Taits were faced with an extreme surplus of raspberries from their pick-your-own fields. After picking and freezing thousands of pounds of berries, a friend introduced David to an old recipe for a drink mix made with fruit, vinegar, sugar, and some other flavoring. The decided to give this shrub recipe a try, and Tait Farm Foods produced their first ever batch of legendary raspberry shrub. Twenty five years of shrub making later, the Taits have created shrub flavors using all sorts of fruit. Their newest one, orange, came out this summer and is a sure-fire way to keep you going despite the heat.
The shrub will forever be available, but the Taits have created over fifty other food products that they aim to keep simply delicious. Each food is hand-made on the farm, prepared in small batches everyday to ensure the highest quality and freshness. The Harvest Shop opened its doors in 1997, and remains a place where you can find the full line of Tait Farm Food products, like shrubs, sauces, dressings, mixes, and all sorts of beautiful items and kitchen ware from local artisans.
The farm is 130 acres in all, ten of which are reserved for growing organic produce. The Tait Community Harvest CSA began in 2000, and is celebrating its 14th season this year. They grow a broad mix of vegetables between the greenhouse and agricultural fields, grown both organically and sustainably with one-farm composting, green manures, cover crops, and erosion control. In addition to stocking the weekly CSA boxes, the Tait Farm fields also works closely with local restaurants like Otto's Pub & Brewery, Elk Creek Cafe + Aleworks, and Harrison's Wine grill that are committed to supporting farmers and locally sourcing their menus.
Tait Farm is known for it's diversity. From a mix of fruits and vegetables, to puppies, to homemade dipping sauces, they do a little bit of everything and do everything at top-notch. Come experience the magic of Tait Farm for yourself on the Farm Tour. Take a self-guided tour of the greenhouses, high tunnels, and agricultural fields; visit the Harvest Shop & Greenhouse; and taste a smorgasbord of Tait Farm products. If you visit Tait Farm any time during Local Foods Week (August 3rd-10th), be sure to bring your Farm Tour Pass with you—Tait Farm is offering 10 percent off all Tait Farm Food Products to pass holders!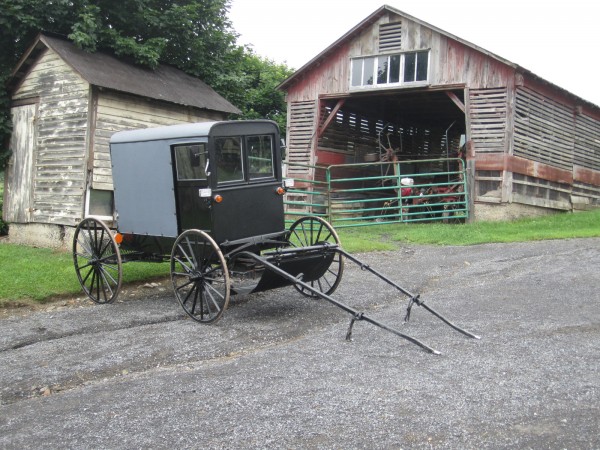 Oh give me a home, where the cows, pigs, and chickens roam
Triangle Organics, Aaronsburg
Triangle Organics is a 100-acre Amish farm specializing in meat, eggs, and raw dairy products. Elmer King grew up on a farm and continues the farming legacy with his wife, Martha, out of their love for feeding the people and bringing high quality food to the table. They started Triangle Organics eight years ago, named by Martha after the trinity of animals (cows, pigs, and chickens) that helped them first get involved with direct marketing. They even created an anagram to go along with it: To Roam In All Natural Grass Land Environment. Elmer and Martha made sure the farm ran true to its name from the very start by creating pasture space throughout the acreage to provide plenty of forage for the cows, ample exploration space for their free range chickens, and plenty of room to root and romp for their pigs. The cows, both dairy and beef, are completely grass fed, though the chickens and pigs' diets require grain which Elmer grows and processes himself.
There are 25 milking cows who supply the farm's milk. Although it seems like a lot of cows to deal with twice a day, milking and being close to the cows is Elmer's favorite part of farm life. The Kings sell raw, unpasteurized milk and raw milk based dairy products, meaning that the milk is chock-full of nutritious enzymes that are otherwise killed in the pasteurization process. The milk also retains a higher fat content, giving it a richer, creamier taste. Elmer admits that if you're used to pasteurized grocery store milk, the richness of raw milk may take some getting used to. The more you drink it, though, the more you'll come to love what milk is meant to taste like.
Triangle Organics milk and dairy items are only sold at the farm's store front, and Elmer says that they are happy to give mini-tours of the farm to any interested customer throughout the year. Their pork, beef, chicken, and eggs are sold at their farm store front as well as through a local CSA.
The Kings, who have opened their farm to the public since the very first Farm Tour, are excited to return again this year. Elmer stresses how important it is for all people to experience farm life and to see how and where their food comes from, especially during the current movement to choose locally grown foods. Preparing for the Farm Tour is a lot of hard work, but watching adults and kids connect with the agricultural world is the best payoff. Both he and Martha love interacting with visitors and showing people the farm; they everyone who comes by leaves with a heightened appreciation of the food they eat. On this year's Tour, Triangle Organics will offer you the chance to sample and learn about their delicious raw dairy products (and purchase some to take home, of course), visit the grazing cows, feed the pigs and piglets, and hold baby chicks and ducklings.
Author: Maya Althouse
Bio: