Posted by Jamie Oberdick on 03/18, 2014 at 12:41 PM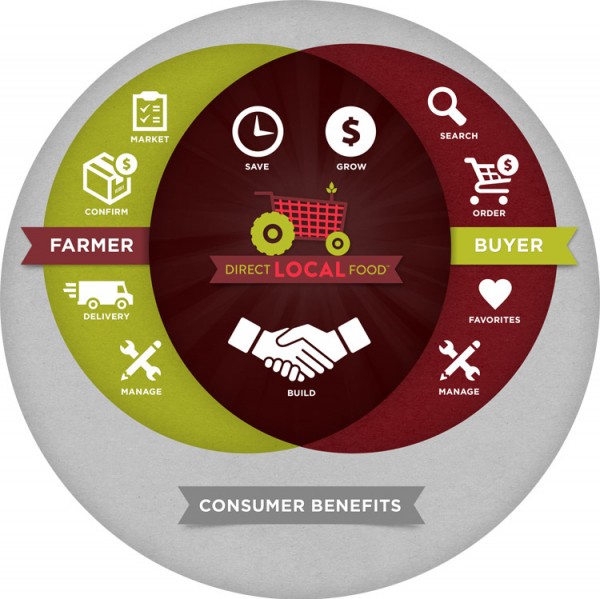 Recently, Anne Field, a contributor with Forbes, wrote about a way for restaurants and grocery stores to meet the growing demand for local food.
Direct Local Food is an online wholesale market place for local food. It helps farmers find new buyers, manage their inventory, update buyers on product availability and new products, and track their sales. For buyers like chefs and grocers, it helps them find and order the best products, find special deals, discover and maintain relationships with new farmers, and track their orders.
The advantages to this for the consumer is better prices, and also more choices for local food. This is because, for example, if a chef has an idea for a recipe and wants to find a local ingredient to make it, they can find the right local vendor to provide that ingredient. Direct Local Food claims that their site enables that to happen without losing the personal relationships that are common and treasured in the local food community. It's a rather innovative system and tool for local food and has a lot of potential. Plus, it's growing—they launched in June 2013 in Boise, ID, and are expanding to additional areas.
Perhaps soon they will be used by local grocery store chains such as Wegmans and Giant to give local food fans more choices as to where they can buy locally-sourced food. Speaking of that, in the near future, Local Food Journey will take a look at how grocery stores like Wegmans work with local food vendors to offer Pennsylvania products at their grocery store.
Author: Jamie Oberdick
Bio: Editor, Local Food Journey | Passionate about supporting local food in Central PA