Posted by Jamie Oberdick on 06/12, 2013 at 01:41 PM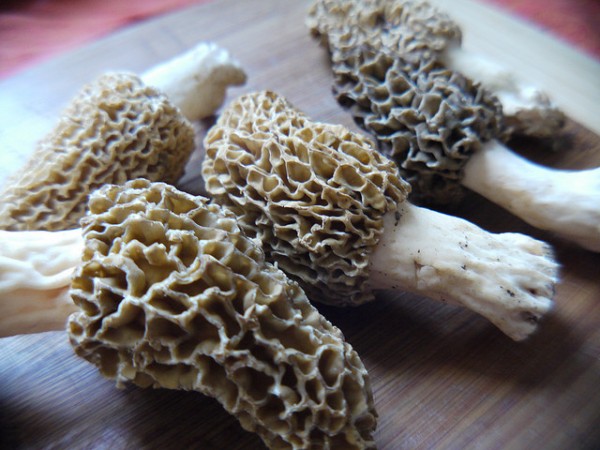 Editor's Note: This story is by one of our new Local Food Journey bloggers, Jim Sechrengost, a Penn State employee who prior to entering the tech world was a chef in restaurants ranging from diners to Chinese places in Southern CA. He grew up in the Somerset/Johnstown area so he has a lot of local recipes from all types of ethnic backgrounds, and will be sharing them with us in the months to come.
When I was young I lived in Somerset County and my uncle introduced me to camping and all the wonders of nature at an early age. We used to go camping as much as his work would allow and he showed me how to live off the land hunting and gathering edible plants. When I joined the military I carried this love of the outdoors with me and every chance I got I would explore and find the new plants that were edible where ever I happened to be. This turned into a love of cooking and trying to find new ways to prepare some of these edible delights. I have cooked in almost every type of restaurant you can think of from Mom and Pop Diners to Chinese.
Since Morel Mushrooms are still about I thought I would share this recipe with you:
Funghi con Capalleni (Mushrooms with Angel Hair Pasta)
4 Tbsp. butter
1 lb. Morels, thoroughly rinsed sliced in half along the stem
1/2 cup diced green or red peppers (I will sometimes dice a little mild green chili Like Anaheim in this.)
1/2 cup diced onion ( I like Spanish but Vidalia will do)
2 Tbsp. flour
2 tsp. salt
2 tsp. sugar
2 Tbsp. Soy sauce
1 pound of Capalleni
Prepare the Capalleni according to directions and drain.
In a large pan sauté pepper and onion in 2Tbs butter for 1 to 2 minutes until the onions are just starting to become translucent.
Make a roux out of the remaining butter, flour, soy sauce, sugar, and salt in a separate pan
Reduce the heat to low - add morels and onion and pepper mixture.
Cover and cook 30 minutes.
Pour Capalleni into mushroom mixture, toss gently, and warm through.
Serve while warm with maybe a nice Riesling from Mt. Nittany Winery.

Author: Jamie Oberdick
Bio: Editor, Local Food Journey | Passionate about supporting local food in Central PA