Posted by Jamie Oberdick on 08/30, 2013 at 11:50 AM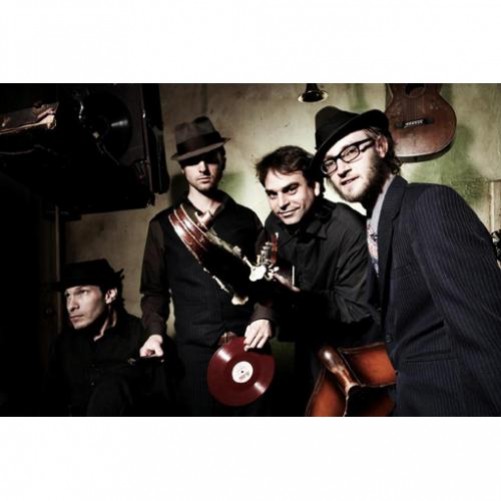 It's the semi-official end of summer and with it, the end of summer festivals. This week, there are two local festivals to check out that involve local food as part of the attractions.
Crickfest 2013, Sunday September 1 11:00 a.m.-6:00 p.m., Coburn Park, Coburn,
Penns Valley Conservation Association is holding its annual Crickfest, a free fun-filled event featuring live local music, kids' activities, workshops, a silent auction, and some delicious local food. Live music includes Hannah Bingman and Doug McMinn, Myra Sletson & Friends, Chicken Tractor Deluxe, and special guests The Wiyos. Food prepared with local ingredients include sloppy joes, pulled pork sandwiches, hot dogs, mexican salad, grilled veggie wraps, coleslaw, potato salad, grilled corn, fruit salad, Sweet Creek Cafe baked goods, and cornbread. Sounds like quite a nice picnic. PLEASE NOTE: There are two bridges being repaired down that way, so be sure to check the Penns Valley Crickfest web site, linked above, to get directions. Who wants to get stuck on a detour?
Cornstock Acoustic Music Fest, August 30-September 1, Lazy Brook Park, Tunkhannock, PA
Who's up for a little roadtrip? The hills of northeast PA will come alive with the sound of acoustic music during the Cornstock Acoustic Music Fest, held Friday-Sunday this weekend. Camping is available, as is a variety of local artisans vendors and local food. A great opportunity to check out some fantastic music and try some local food from our northeast neighbors. The event features kids activities as well.
The WIYOS, August 31 8:00-10:00 p.m., Elk Creek Cafe + Aleworks, Millheim
We always seem to have an Elk Creek Cafe + Aleworks event in our local food calendar, because, well, they always have great weekend local food events. Saturday they we welcome The WIYOS to their performance space. The WIYOS offer up old-timey vaudeville folk and are a blast-and-a-half (just ask anyone who saw them at last year's Crickfest). They will also play Sunday at Crickfest.
We'll end by mentioning that if you want your event posted on Local Food Weekend, please send an email to .(JavaScript must be enabled to view this email address). Have a great local food weekend, everyone!
Author: Jamie Oberdick
Bio: Editor, Local Food Journey | Passionate about supporting local food in Central PA