Posted by Jamie Oberdick on 10/18, 2013 at 12:00 PM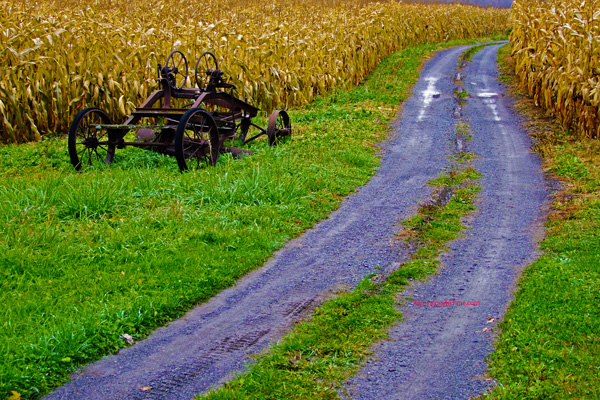 This Local Food Weekend includes a few ways to use (or abuse) pumpkins in ways other than eating. Our events for Saturday and Sunday include the Howard Fire Company Punkin' Chunkin' Festival, the Penn State Arboretum Pumpkin Festival, and the Harner Farm and the Terrace at Brookline Fall Festival. Continue reading to learn more…
Howard Fire Company Punkin' Chunkin' Festival, Bald Eagle State Park, Howard, Saturday 10:00 a.m.-5:00 p.m.
Pumpkins are not only delicious, but they are fun to blast out into a big lake. That's the idea behind the Howard Fire Company's Punkin' Chunkin' Festival, which features eight big machines that fire pumpkins thousands of feet. If you think of punkin' chunkin' as more than a spectator sport, they have mini punkin' chunkers available with pumpkins to launch, on sale for $3. Live music, hay rides, face painting, food vendors (including local favorites), a farmers market, prizes, and craft vendors round out what looks like a blast of a day, both figuratively and literally.
Arboretum Pumpkin Festival Family Activities, Arboretum at Penn State, University Park, Saturday 4:00-9:00 p.m.
Along with making pies, making soup, and blasting them across lakes, pumpkins are also carved this time of year into all sorts of designs. The event will feature live music, light refreshments, storytelling, fall crafts, a pumpkin carving contest, and hundreds of carved pumpkins lighting up the fall evening around the beautiful Arboretum.
Harner Farm & The Terrace Fall Festival, Harner Farm, State College, Sunday noon-4:00 p.m.
A fun family event, the festival features a corn maze, baked goods, fall-style fods, kids' games, facepainting, and more. All proceeds from the event go to a very worthy cause—The Alzheimer's Association.
Author: Jamie Oberdick
Bio: Editor, Local Food Journey | Passionate about supporting local food in Central PA