Posted by Jessica Paholsky on 06/19, 2013 at 01:25 PM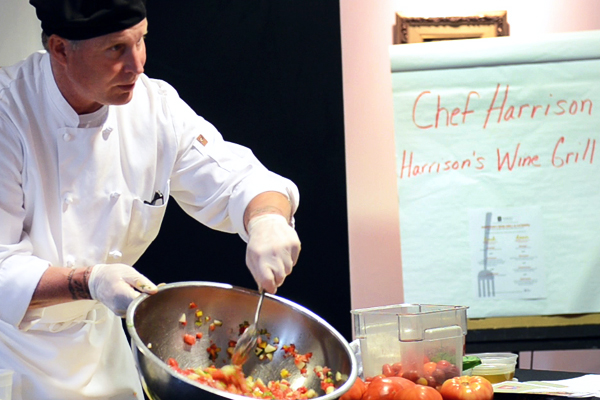 During this first annual Happy Valley Culinary Week, chefs demonstrate and celebrate the art of cooking local food. Chef Harrison Schailey of Harrison's Wine Grill and Catering demonstrated how to make gazpacho during the event. His restaurant, Harrison's Wine Grill and Catering, was one of several in State College and Bellefonte to offer a discounted, fixed-price menu that featured local options.
To find out more about Happy Valley Culinary Week including what's happening the rest of this week, please go here.
Author: Jessica Paholsky
Bio: WPSU Multimedia Intern | Penn State Photojournalism Major | Will run for food