Posted by Jamie Oberdick on 05/28, 2015 at 11:58 AM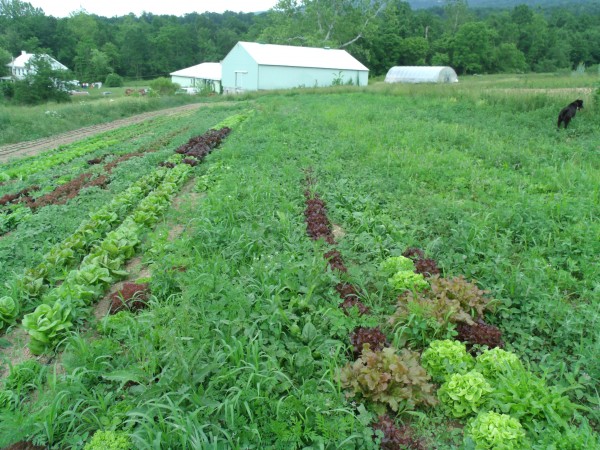 Many CSA's across the area are ramping up production, with plenty of boxes filled with the best spring produce our area can offer. This includes spring onions, radishes, and of course, spring greens.
Greens are a fantastic dish to add to any spring meal, whether it's a family cookout or a weeknight dinner. They are good for you, and there are lots of ways to cook them, including ways that will even make the most finicky greens-hating member of your family love eating well.
This recipe is makes a nice side dish for an evening dinner on the patio. It's quite simple to make and combines two things that makes the flavor of greens really pop: garlic and lemon.
Lemony-garlicky greens
INGREDIENTS
- 1 to 1 1/4 pounds of greens (spinach, mustard, chard, or any combination - please note, lettuce is NOT a good choice for this)
- 2 cloves garlic, minced
- 3 tablespoons or so of olive oil
- Juice of 1 lemon
- Salt and pepper to taste
STEPS
- Thoroughly wash greens, do not dry
- Heat olive oil in large pan on stove set at medium
- Add minced garlic, cook for 1-2 minutes, using care to not burn
- Add greens and stir to coat with oil. Don't worry about overcrowding pan, these greens will cook down.
- Cover pan, this will allow moisture on greens to help cook them.
- Cook greens until wilted, stirring often.
- Add lemon juice, and stir to distribute juice.
- Serve immediately with main dish of choice.
Author: Jamie Oberdick
Bio: Editor, Local Food Journey | Passionate about supporting local food in Central PA