Posted by Jamie Oberdick on 02/13, 2015 at 02:56 PM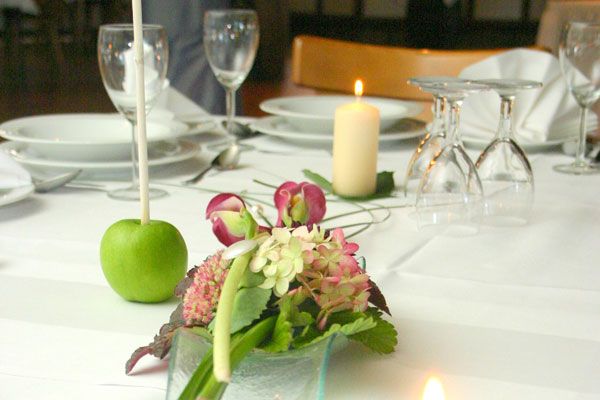 Uh-oh. Now you did it. You forgot to make dinner reservations for Valentine's Day, didn't you?
No worries…there are a lot of good options in the Central Pennsylvania area for Valentine's dinner and other food activities, and that includes those which offer up local food and drink. Here's several options for you, but keep in mind, there's no guarantee they have open reservation times…good luck!:
- First off, you can whet your appetite with a trip to the Mt Nittany Vineyard & Winery for their Valentine Wine & Chocolate Pairing. Reservations are only $7.50 a person and for that fee, you get award-winning Mt. Nittany wines paired with delicious chocolates made by the Boalsburg Chocolate Company. The event will be held tomorrow from noon to 5:00 p.m.
- Elk Creek Cafe + Aleworks have a great Valentine's menu planned featuring local ingredients, plus lovebird standards by Myra, Mick, Mac, and Sietz. Reservations are required, and the special dinner and show will be held from 5:00 to 8:00 p.m.
- Of course, one of the pioneers of local ingredients in restaurant dining, Harrison's Wine Grill and Catering, is a great Valentine's option. They are holding a special Undivided Attention Night for Valentine's, offering up a romantic rustic Italian menu.
- Here's a third option for you…the Valentine's Day Five-Course Dinner at the Nittany Lion Inn. The first course is a salad featuring local goat cheese. Seafood and vegan options for the courses will be available, and of course, reservations are required.
Happy Valentine's Day!
Author: Jamie Oberdick
Bio: Editor, Local Food Journey | Passionate about supporting local food in Central PA