Posted by Kit Henshaw on 07/20, 2011 at 01:23 PM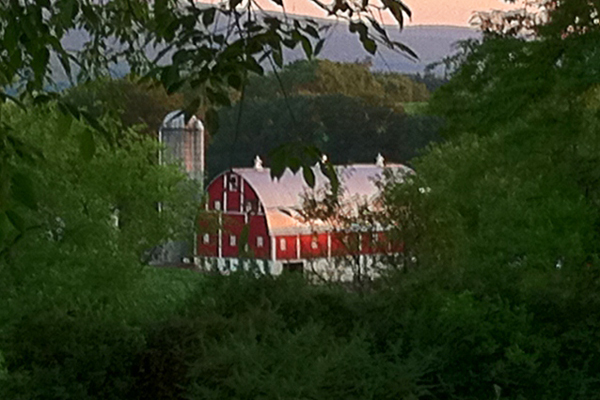 As luck would have it, July is National Ice Cream Month as established by President Ronald Reagan in 1984. He also appointed the third Sunday of this month as National Ice Cream Day because an estimated 90% of the nation's population consumes ice cream.
Can you believe how lucky we are to have not one, but two great ice cream producers in our midst—Penn State's Berkey Creamery and Meyer Dairy? What's your favorite flavor: Peachy Paterno from the Creamery or Rum Raisin from Meyer Dairy?
In the same way that most of us are avid conservatives or liberals, Phillies or Pirates fanatics, and Eagles or Steelers fans, most of us have also chosen our personal ice cream favorite: the Creamery or Meyer Dairy. The lines at both places suggest that business is booming, and the recession never hit the ice cream-craving public. So which is it for you?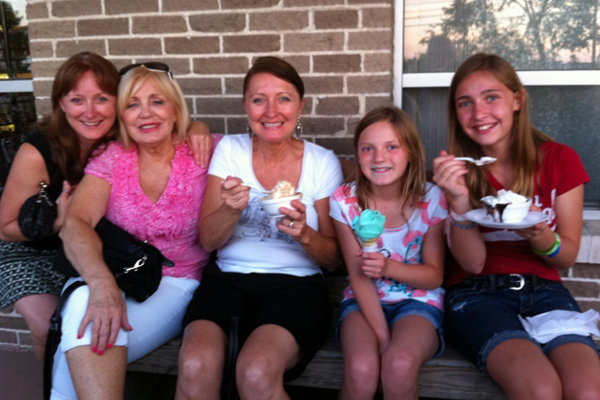 Meyer Dairy: When you look at the dairy cows grazing on the green fields surrounding Meyer Dairy, you feel confident that those cows and that grass are a part of the ice cream you and your loved ones are enjoying. It is pure and basic and true. (Or as our 14-year-old and his friend said when asked their favorite: "It's more real.") There is no "carbon footprint" or BGH (bovine growth hormone) to worry about. Cow and grass to milk and cream, right there in broad daylight on the farm. It is at the heart of every cone Mr. Meyer sells, and it's been in the same location, doing business the same old-fashioned way for generations.
The Creamery: The Creamery embodies the science of ice cream. It's the largest university creamery in the nation. The slick, shiny Berkey building that houses the new "showroom" is all about the production science of milk products and is the crown jewel of Penn State's College of Agricultural Sciences. And they do sell a lot of tasty ice cream—each year approximately 4.5 million pounds of milk pass through the Creamery's stainless steel holding tanks. But even with over 100 flavors offered, vanilla is still the favorite. Now the Creamery is worldwide… via the Internet with the help of dry ice shipping.
National Ice Cream Month sounds tasty and worth celebrating. So how about it? At Harrison's we're launching "Local Ice Cream Week" from July 25th - 31st. We'll be offering a Meyer Dairy and Creamery sampler with four side-by-side choices to savor and compare. Which is your favorite?
Author: Kit Henshaw
Bio: Local Food Devotee l Owner, Business Manager, Forager for Harrison's Wine Grill & Catering