Posted by James Sechrengost on 07/03, 2014 at 11:10 AM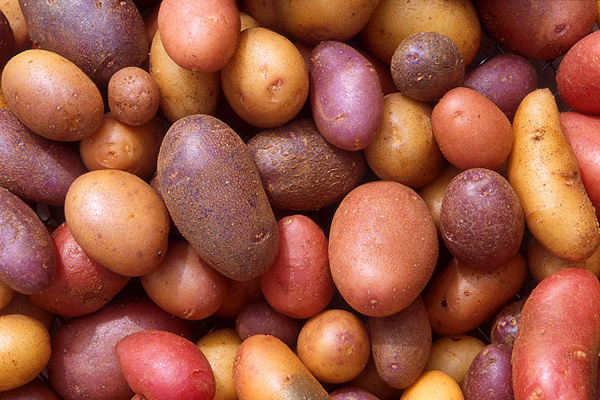 I love baked potatoes. I love potato skins. I just don't love the time it takes to make them when grilling. So my friends and I, while sitting around after a day of grilling, tried to come up with a recipe that would give us what we wanted without the hassle. I don't drink and they do so as the beer flowed so did the ideas.
As more beer flowed the ideas got weirder and weirder. Potato on a stick? Okay, anyhow, some of the ideas had merit, and we tried and failed several before we came up with this. Hope you enjoy the recipe and the sacrificed brain cells my friends put into the invention.
Ingredients
- 6-8 red or Yukon Gold potatoes scrubbed and cut into cubes
- 1 medium yellow onion diced
- 3 Tbs. grated parmesan cheese
- 1 clove garlic grated
- ½ Tsp. season salt
- ¼ Tsp. fresh ground pepper
- 4 pats of butter
- ½ cup crumbled cooked bacon
- ½ Cup shredded mozzarella
- 1 cup shredded cheddar
- 1 cup sour cream (optional)
- 2 20 inch squares of heavy duty foil
Steps
- Mix potatoes, onion, parmesan cheese, garlic, season salt, pepper together in a big bowl.
- Make a square out of the foil and coat one side with grease or non-stick spray.
- Load potato mixture onto center of foil and drop the pats of butter on the top.
- Fold foil up around potato mixture and seal tightly.
- Place on a medium hot grill and cook for about 15-18 minutes and then flip and cook for another 15-18 minutes. Push down on potatoes with tongs until they give but don't mash.
- Carefully open packet. Watch for steam. Sprinkle bacon and cheese over top and put back on grill for 3-5 minutes until cheese melts. Serve with sour cream on top if using.
Author: James Sechrengost
Bio: Computer Guru | World Traveler and Foodie Extraordinaire | Member of the Been there Done that Club