Posted by Tony Ricci on 08/14, 2012 at 06:00 PM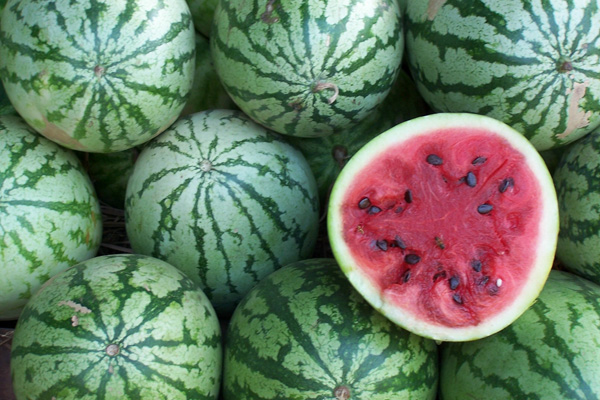 The Ides of August are upon us, which as everyone knows has no particular historical significance other than the looming advance of summer into fall.
This time of year everything is on auto pilot as if summer will last forever. But in a few short weeks we'll be forced to cut our work back because of the shrinking days – at least those of us who live diurnally. In the meantime, we'll just ignore the first falling leaves from the walnuts and pretend that tomatoes, watermelon, and sweet corn will always be on the menu.
Lots of great mid season produce this week, including Tomatoes, Watermelon, and Sweet Corn. Green Beans are also back.
Although the tomatoes took a hit from blight, we have bumper yields of root crops: Carrots, Mixed Color Carrots, Red Beets, Chioggia Beets, Gold Potatoes, Russet Potatoes, French Fingerling Potatoes, Russian Banana Fingerling Potatoes.
Author: Tony Ricci
Bio: Co-owner and operator of Green Heron Farm in southern Huntingdon County | Provides year-round supplies of local, organic vegetables (retail and wholesale) across central Pennsylvania