Posted by Steve Spanelli on 07/29, 2011 at 05:35 PM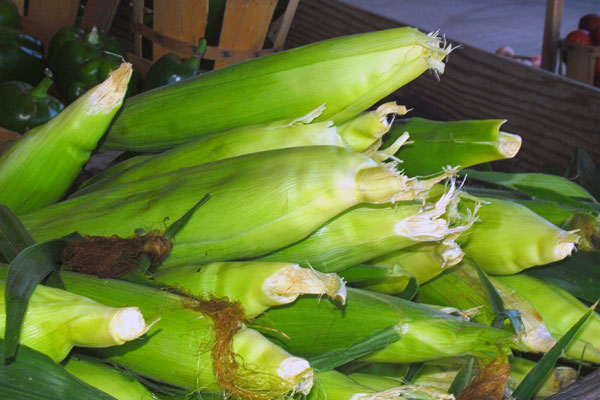 Stacks of sweet corn can still be found at many farmers markets. Are you picking some up for the weekend? If so, try this Grilled Corn Salsa from Steve Spanelli of Tait Farm.
Or make your own recipe and share it with the Local Food Journey for your chance to win a $25 gift certificate to Nature's Pantry in State College. Entries must be submitted by midnight on Sunday, July 31st, and the winner will be randomly selected and announced by noon on Monday, August 1st. Good luck!
Ingredients
10-12 ears sweet corn, husked
olive oil for brushing the corn
1-2 tomatoes, concasse
1 small onion, diced
1 garlic clove, minced
1 red bell pepper, diced
3 Tbsp fresh cilantro, chopped
2 fresh limes, juiced
1 Tbsp jalapeno pepper, chopped
salt and pepper
Directions
Brush corn with olive oil and season with salt and pepper. Grill over hot coals, turning every few minutes, until brown on all sides. Let cool and cut off kernels. Combine remaining ingredients with corn and chill over night.
Author: Steve Spanelli
Bio: Tait Farm Farmer | Community Harvest CSA | Chef| Lover of Food, Farming, and Cooking | Author of Cook's Column, Community News, and Good Earth e-publication for Tait Farm | Contributor for Bon AppeTait