Posted by Local Food Journey on 04/16, 2015 at 02:11 PM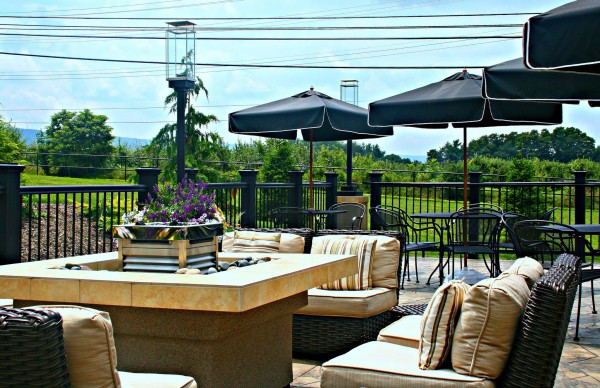 By Emily Edling, Local Food Journey intern
Gigi's Restaurant and Wine Lounge, located just two miles outside of downtown State College, gives its guests something different by offering a wide variety of menu items that take advantage of local food sources. I spoke with manager Rebecca Larsen to find out what local companies Gigi's uses and how this affects the development of their menu.
Both Larsen and the chef are relatively new to the restaurant, coming in last year with a vision to create a southern inspired restaurant and bar. She said that her and the chef work together with local providers to see what fruits or vegetables they have and then figure out how they can incorporate that into a menu dish. For example, Tait Farm is one of Gigi's food providers, and has had a lot of spinach lately. So a couple of weeks ago, the menu featured a petite filet with spinach.
Larsen says they try to get all fruits and vegetables locally when they can and they also use local Berkshire pork, while seafood can get a bit tricky to do locally. Among the regular menu, Gigi's offers special events throughout the week such as their "Boards & Bottles" event every Wednesday from 4-7pm. This event features local meats and cheeses from places such as Calkins Creamery, Goot Essa, and Hogs Galore. During this event customers get to create their own charcuterie board of meats and cheeses from a weekly list.
Along with incorporating local foods into their lunch and dinner menus, Gigi's also uses local ingredients in their Farm to Shaker Cocktails. They use shrubs from Tait Farms, which are vinegar-based syrups that are used to mix with alcohol for cocktails. Larsen says that recently there has been a sort of shrub revival and Tait Farms in one of the few places that make them, making Gigi's very lucky to be able to take advantage of such a great local source. Gigi's bartenders use these shrubs along with local spirits from places like Philadelphia, Pittsburgh, and Bellefonte to create their popular Farm to Shaker Cocktails.
Gigi's bases some things on their food and drinks menu on what ingredients they know they can get consistently, while other menu items are driven my seasonal foods. For example, they use Harner Farm in State College to get apples in spring and summer for desserts like skillet apple crisps and apple cider in the fall for seasonal cocktails. They also can make their Kentucky Mule year-round, getting mint locally in spring, summer, and fall, while their Blackberry Smash cocktail relies more on when blackberries are in season locally.
Larsen and the chef also take advantage of the Boalsburg Farmers' Market to get menu ideas and unique items like pork belly and pork butt. In addition, they will utilize other local vendors to supply ingredients for consistent menu items. Larsen says they try to get food that is as fresh and local as possible, and although this may sometimes mean a limited quantity of menu items, she says she thinks people like knowing the food is always fresh and the specials are always changing. Gigi's also can take advantage of foods that have short growing seasons like fiddleheads and highlight these fresh foods in their features.
Gigi's takes reservations and these reservations can be made via Open Table by going here.
Author: Local Food Journey
Bio: An exploration of what it means to eat local