Posted by Jamie Oberdick on 03/23, 2016 at 11:59 AM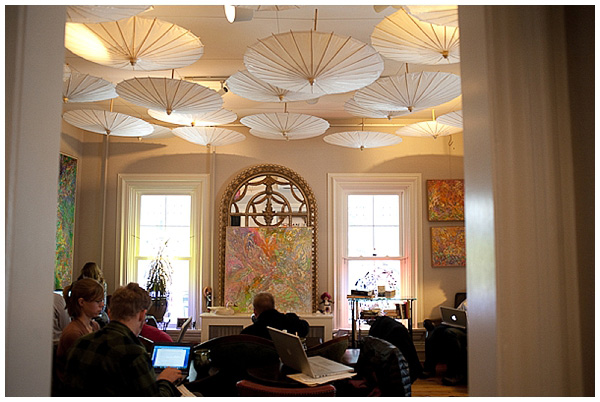 Since this blog has been in existence, the local food restaurant scene in Central Pennsylvania has expanded. Not only have there been some new local food restaurants popping up, there are also some established restaurants that have began serving food sourced with local ingredients.
While there have been an increase in local food options, that has created a bit of an issue…what to choose! The options are many, so it can be hard to pick. To help you decide what to try, here are recommendations for five different items you can find on Central Pennsylvania menus that feature local ingredients.
Bonfatto's, Caribbean Burger: When I was recently at Bonfatto's to meet some friends, I was a bit surprised to see it mentioned on their menu that their burgers are from a local farm and made with grass-fed and free-range beef. Seeing this, I was game to try one of their burgers. They offer a good variety of burgers, and I greatly enjoyed the one I got, the Caribbean Burger. Grilled with jerk seasoning, the burger is topped with pineapple-mango chutney and cheddar and monterey jack cheeses. The spices and sweetness of the fruit chutney play off each other quite well. It's one of the better burgers in the area.
Elk Creek Cafe, Grilled Cheese: The recent artisan grilled cheese movement can be a bit much at times—I mean, at what point does a grilled cheese have so much on it other than cheese that it becomes, well, a regular sandwich? But Elk Creek manages to be both innovative and traditional, with a grilled cheese that features Stone Meadow Farm cheese as the star of the show, but supported well with a tasty mushroom duxelle, caramelized onions, truffle oil, and a side of homemade potato chips. Not exactly the grilled cheese you had as a kid, but the mushrooms, perfectly caramelized onions, and truffle oil compliment the cheese nicely.
Café Lemont, Egg, Pesto, and Cream Cheese Sandwich: Cafe Lemont wins points for having one of the nicest atmospheres of any restaurant in the area, but their coffee, teas, and food match the decor. A star of the show here is the incredible egg, pesto, and cream cheese sandwich. The bread is sourdough baked by Ye Olde College Diner, and it's lightly toasted. The egg, pesto, and slightly melted cream cheese may seem a bit odd, but trust me, this is a killer combination. My favorite breakfast sandwich in all of Centre County.
Spats, Beet and Edamame Hummus: I know a lot of people hate beets, but when prepared properly, beets have a sweet, earthy taste. This aspect of beets fits well with the nutty flavor of edamame in Spats beet and edamame hummus. Served with cucumbers and rice crisps as a tapas item, it's a nice tasty small plate that goes well with Spats' cocktails.

Liberty Draft House, Black and White Sundae: I am huge fan of craft beer, so I'm a big fan of Liberty Draft House. During a recent trip there, I discovered something else; they have great desserts, including a delicious sundae. The black and white sundae consists of just two things: chocolate and vanilla Meyer Dairy ice cream, with Tait Farm raspberry dark chocolate sauce. So simple yet so good.
Author: Jamie Oberdick
Bio: Editor, Local Food Journey | Passionate about supporting local food in Central PA