Posted by Erin McKinney on 06/08, 2011 at 06:31 PM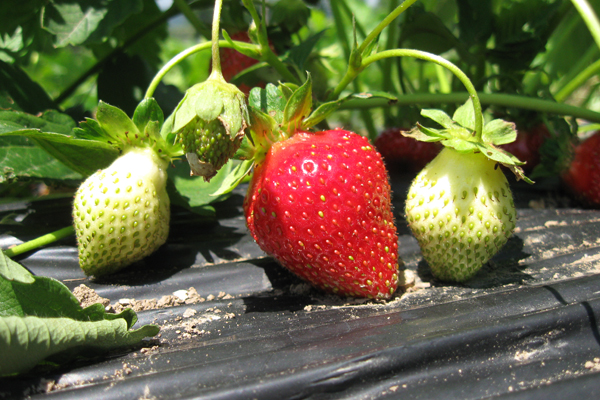 It's not that it's been a bad year for farmers in our region, or that it's going to be one, but it sure has been a rough spring. We're still seeing the somewhat disappointing effects of it, but it will soon be behind us. And, fortunately, summer season is looking great!
The tomatoes, eggplants, and peppers that we transplanted are some of the best that we've ever produced from the greenhouse. We have a lot of heirloom tomatoes (of course), cherries, and regular field tomatoes on the way. We also have several different varieties of red bell peppers, basic green bell peppers, and a selection of hot peppers. And we're growing the Fairy Tale variety of eggplants again this year—one that we regretted not having in the fields last year. The most commonly seen eggplant, the Black Beauty, will also be available. Our crops are loving this heat, and it looks like it's going to be a bountiful season!
Cucumbers, zucchini, and summer squashes are also not far behind. But before it's time for them, and as the asparagus winds down, it seems as though one of our favorite crops will be ready: strawberries! We took a walk through the field to inspect the progress since last week, and we were thrilled! They are really plumping up nicely! They've turned from green to white to all of the sudden beginning to blush a touch of pink in this hot 90 degree weather. Start thinking of the countless ways to use them this season—they'll be ready before we know it!
Read Erin's previous Field Notes. And don't forget to submit your favorite strawberries recipe for a chance to win a $25 gift certificate to Harrison's Wine Grill & Catering! Details here.
Author: Erin McKinney
Bio: Tait Farm Farmer | Community Harvest CSA | Lover of Food and Farming | Author of Field Notes, Community News, and Good Earth e-publication for Tait Farm