Posted by Jamie Oberdick on 08/05, 2013 at 12:06 PM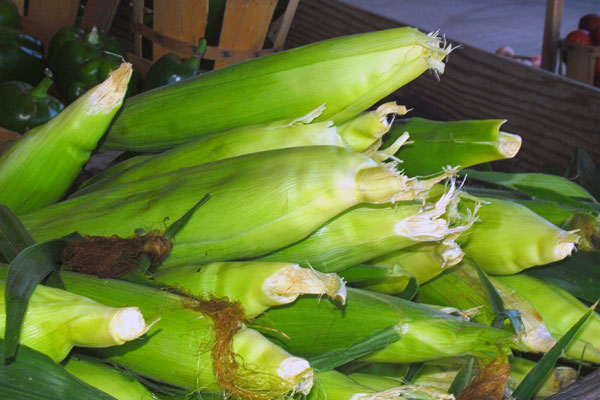 Eight of the best local chefs from the area's finest restaurants will compete for the Boalsburg Farmers Market Third Annual Golden Basket Award to be held from 2:00 p.m. to 4:00 p.m. on Tuesday, Aug. 6. Part of the Pennsylvania Association for Sustainable Agriculture's "Local Foods Week," the event will feature the chefs preparing a main dish and two sides from ingredients produced by Boalsburg Farmers Market vendors. This will be the largest judged competition among chefs in the State College Area, and it has been described "as the culinary Olympics of Centre County." The chefs will gather their ingredients at the start of market, then prepare their plates for submission to the judges in front of market goers.
The participating chefs include: Jamie Steffen (Nittany Lion Inn), Craig Hamilton (Village at Penn State), Zach Lorber (Penn State Altoona), Sean Kelly (Kelly's Steak House), Steve Spanelli (Otto's), Lisa Palermo (Carnegie House), Gus Aranguiz (American Ale House), and the head chef at the Sichuan Bistro. The judges, Mayor Elizabeth Goreham, Kevin Kassab, Pete Bordi, Michele Marchetti, and Jamie Oberdick (editor of Local Food Journey), will select the best salad, best side dish, and best main dish, and will choose the best overall submission as the winner of the Golden Basket Award.
Market co-manager Tony Sapia of Gemelli Bakers, who conceived the idea for this competition, said, "This will be a great opportunity both for restaurant goers to see the chefs who prepare their meals in action, and for the chefs to meet and talk with their guests."
He also noted that it provides an opportunity for the chefs to get to know each other.
The Boalsburg Farmers Market at the Pennsylvania Military Museum, Business Route 322, Boalsburg. There is ample, convenient free parking for the event at the market.
Author: Jamie Oberdick
Bio: Editor, Local Food Journey | Passionate about supporting local food in Central PA