Posted by Jamie Oberdick on 05/12, 2015 at 12:21 PM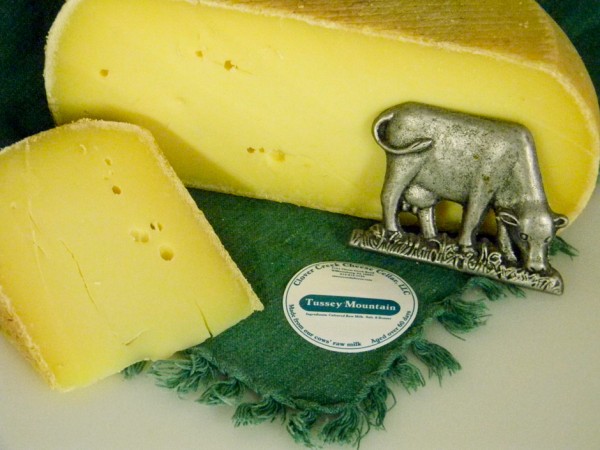 The comic Eddie Pepitone has a bit where he is complaining about how the hipsters have taken over his beloved Brooklyn, and laments that there's places like artisan peanut butter and jelly and artisan toasted cheese restaurants. After ranting about ridiculous the concept of artisan kid's food is, the punchline is that they're just so delicious.
While State College doesn't have an artisan toasted cheese cafe (yet), you can get your hipster on at home with a local food version of grilled cheese that is definitely not kids stuff. Think of it as grilled cheese, grown up. All the ingredients can be found at local farmers markets.
Happy Valley Artisan Grilled Cheese

Ingredients:
Olive bread from Gemelli Bakers
Tussey Mountain Cheese from Clover Creek Cheese Cellar (similar to swiss)
Raw milk butter from Spring Acres Farm
Arugula or spinach from Jade Family Farm
Steps:
- Melt a few teaspoons of the butter in a frying pan over medium heat, enough to coat.
- Slice olive bread, butter bread
- Slice cheese with cheese slicer, thin enough to melt evenly, place cheese on bread.
- Top with greens, complete the sandwich
- Place in pan, cover
- Grill the cheese sandwich for about 3-4 minutes or until desired brownness.
- Flip sandwich, grill other side to evenly brown.
Serve with a side of local-made potato chips such as those found from Woodside Acres at the North Atherton Farmers Market.
Author: Jamie Oberdick
Bio: Editor, Local Food Journey | Passionate about supporting local food in Central PA