Posted by Jamie Oberdick on 09/25, 2015 at 10:59 AM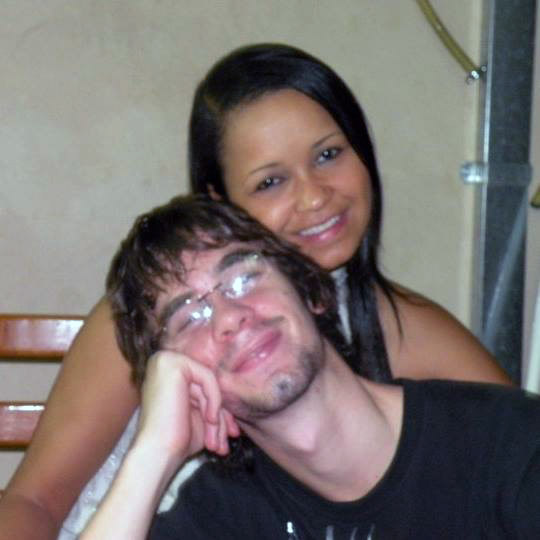 Anna Lombardo contributed to this story
Back on Christmas Day 2012, Flavia Barger came to America from Brazil to join her American husband. While it's quite a good love story, Flavia becoming a resident of the U.S. was also a great thing for local foodies.
Flavia runs Brazilian Munchies, a local food business that specializes in, of course, Brazilian food. You likely have seen them at farmers markets such as the Boalsburg Farmers Market, Lemont Farmers Market, Susquehanna Valley Growers' Market in Lewisburg, and the Millheim Farmers Market, or at any of a number of local events. If you haven't tried their food, then you're definitely missing out on some good eats, especially their main specialty, a cheese bread called Pao de Queijo. "It's naturally gluten-free, made with manioc starch. Manioc is a root we grow in Brazil," Flavia said. "I didn't find manioc starch around here. We can find similar products, tapioca flour, cassava flour, but not the real manioc starch. So I buy online from a company in Florida that imports from Brazil and re-sells to me."
We'll get back to the food, but first, about that love story…Flavia met her husband, Nicolas Barger, almost six years ago. "He came to Brazil to attend an exchange program promoted by Rotary International," she said. "We started to date in the last five months before his program finished."
Thanks to the online phone tool Skype, the two continued to talk after he returned to the U.S., and their love deepened. "After six months back in the U.S., he went back to Brazil to live with me and stayed there for six more months," Flavia said, adding this was because his visa is valid for six consecutive months.
Nicolas went to Brazil three times before Flavia moved to Central Pennsylvania. "The last time he went to Brazil he came with his mom, Sharon Trinca, and during that trip he proposed," Flavia said. "I left all my life there, family, friends, job, everything, and came to the U.S. to marry him."
At the time, Flavia barely spoke English. She did meet a fellow Brazilian living in Bellefonte, Lana Davies. It was Lana who gave Flavia and Nicolas the idea to make Pao de Queijo, and to sell frozen cheese bread to other Brazilian people in the US.
"My husband learned how to make cheese bread in Brazil," Flavia said. "He made it and I started to sell it."
After that, Nicolas took her to the Millheim Farmers Market and they decided to get to sell ready-to-eat cheese bread at the market for one month. Beyond making some money, Flavia said it helped her adjust to American life. "My English improved because the contact with a lot of different people," she said. "It also gave me the opportunity to know and learn a lot about the culture in Central PA."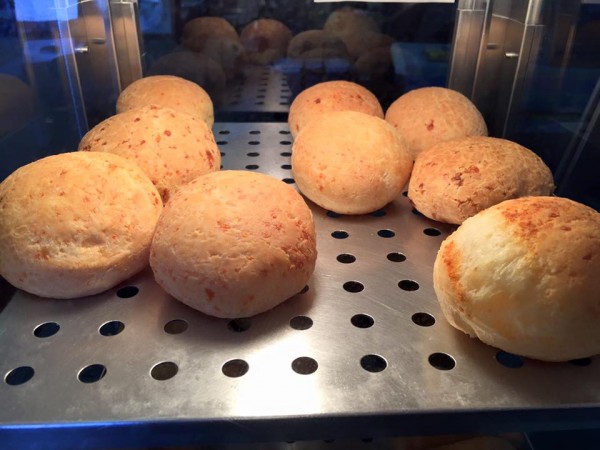 The amazing Pao de Queijo
Despite successfully selling their wares at the Millheim market, Flavia said she still needed money to expand the business. She got a job at the Penn Stater Hotel and Conference Center, working as a dining room attendant at Garden's Restaurant. She worked there for one year before moving on to focus on the business full-time and began to apply to a variety of farmers markets and fall festivals.
"I got approval to Boalsburg Farmers Market, Millheim Farmers Market, Susquehanna Valley Growers Market, and the Lemont Farmers Market," Flavia said. "We also got approved to be a food vendor at the Aaronsburg Dutch Fall Festival, and the Howard Punkin Chunkin Fall Festival."
This year, along with the aforementioned farmers markets, Brazilian Munchies were at Lemont Arts Festival, Pennsylvania Organic FarmFest, Clinton County Fair, Bellefonte Arts Fest, and the Grange Fair. You can also see Flavia's smiling face and fantastic food at the upcoming Aaronsburg Dutch Fall Festival (Oct. 3), Howard Punkin Chunkin Fall Festvial (Oct. 17), and The Harvest Fall Festival at Mount Nittany Vineyard & Winery (Oct. 17). Along with the cheese bread, they offer some incredibly tasty items such as coxinha, a drumstick-shaped concoction that's savory dough around a chicken salad filling; bolinha de queijo, similar to a coxinha but with cheese; esfihas and kibe, delicious snacks with Lebanese origins; and a variety of tasty items for those with a sweet tooth (you can learn more about these products at their website).
"Everything started with my desire to improve my English and my husbands desire to show to his community the delights he had in Brazil," Flavia said.
Author: Jamie Oberdick
Bio: Editor, Local Food Journey | Passionate about supporting local food in Central PA