Conversations LIVE
Community Water Fluoridation
Originally aired March 21, 2013
The Centers for Disease Control and Prevention has called community water fluoridation one of the great public health achievements of the 20th century. While fluoridation has improved the dental health of tens of millions of Americans, there are concerns about how much fluoride is safe and an individual's right to choose the oral medication. Patty Satalia and guests will talk about the problem and how to solve it!
Panelists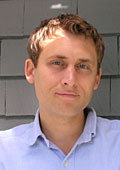 Michael Connett, JD, Special Projects Director

Fluoride Action Network in Burlington, Vermont
Michael Connett is an attorney in Philadelphia, PA, who serves as Special Projects Director for the Fluoride Action Network (FAN), an organization that seeks to broaden public awareness about the health risks from current fluoride exposures. Connett received his law degree from Temple Law School in 2011, where he served as Editor in Chief of the Temple Law Review. Connett has researched the literature on fluoride for over ten years, and has written extensively on the subject.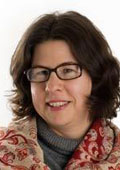 Michal Meyer, Ph.D.

Chemical Heritage Foundation
Michal Meyer is editor in chief of Chemical Heritage magazine and manager of public history initiatives at the Chemical Heritage Foundation. She holds a Ph.D. and a master's degree in history of science from the University of Florida and a bachelor's degree in physics and a diploma in atmospheric science from Victoria University of Wellington, New Zealand. She has worked as editor of the Jerusalem Post Magazine in Israel and as a weather forecaster in New Zealand and Fiji. She is interested in 19th-century science and more generally in how science and culture interact.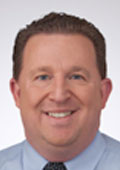 Craig H. Collison, MD

Mount Nittany Physician Group
Craig Collison, MD, is certified by the American Board of Pediatrics and currently works as a pediatric physician with Mount Nittany Physician Group in Boalsburg and Bellefonte. He also serves as a Director and Vice Chair for the Mount Nittany Physician Group Board, and chairs the Patient Quality Care Committee. Dr. Collison is also an Assistant Clinical Professor of Pediatrics at The Pennsylvania State University. He received his Bachelor's degree in Engineering Science and Mechanics at Penn State and graduated from The Bowman Gray School of Medicine of Wake Forest University. He completed his general pediatrics residency program at Rainbow Babies and Children's Hospital, part of University Hospitals of Cleveland, through Case Western Reserve University.
Host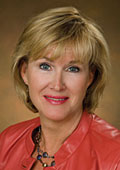 Patty Satalia
During 30 years in broadcasting, Patty Satalia has worked as a news anchor, talk-show host, public affairs manager, and producer.
She has conducted more than 5,500 interviews for WPSU and has earned Mid-Atlantic Emmy Awards for public affairs and entertainment programming.
Additional Resources
Next Conversation:
Thursday, February 26 at 8pm
Questions for the Panel
Past Conversations
Season 4
Season 3
Season 2
Season 1