Conversations LIVE
State Pensions and Retirement
Originally aired October 18, 2012
One of the biggest issues facing millions of retiring individuals nationwide in the coming years is the grossly underfunded pensions for state workers. The bottom line — it's not good. What can we do about this growing problem?
Panelists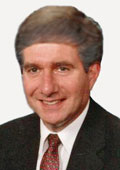 Richard C. Dreyfuss
Richard Dreyfuss is a senior fellow with the Commonwealth Foundation for Public Policy Alternatives. An actuary and business consultant, Rick worked for The Hershey Company for 21 years, and held numerous positions there, including director of compensation and benefits, prior to his retirement in 2002. Rick also chaired the Pennsylvania Health Care Cost Containment Council from 2001-02.
Rick is a pension and health care expert who has written and testified before Congress and the Pennsylvania General Assembly on strategies to effectively manage long-term employee benefit costs. Rick is a graduate of Connecticut College, with a B.A. in mathematics and economics, and he earned a master's degree in actuarial science from Northeastern University.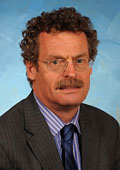 Stephen Herzenberg
Stephen Herzenberg has been KRC Executive Director of the Keystone Research Center since the organization began operating in 1996. He holds a PhD in Economics from MIT. Before joining Keystone Research, Steve taught at Rutgers University and worked at the U.S. Congressional Office of Technology Assessment and the U.S. Department of Labor (USDOL).
Recent publications for national audiences include "Losing Ground in Early Childhood Education", 2005; "Reinventing the U.S. Labour Movement, Inventing Postindustrial Prosperity: A Progress Report," International Labour Organization, 2005; and "New Rules for a New Economy: Employment and Opportunity in Postindustrial America", Cornell/ILR press, 1998.
Host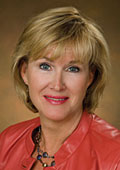 Patty Satalia
During 30 years in broadcasting, Patty Satalia has worked as a news anchor, talk-show host, public affairs manager, and producer.
She has conducted more than 5,500 interviews for WPSU and has earned Mid-Atlantic Emmy Awards for public affairs and entertainment programming.
Next Conversation:
Thursday, February 26 at 8pm
Questions for the Panel
Past Conversations
Season 4
Season 3
Season 2
Season 1