Conversations LIVE
Privatization
Originally aired April 11, 2013
Increasingly, cash-strapped cities and states are selling off public assets and services in exchange for lump sums of money. Proponents say the private sector can do many things better than government, and usually for less money. Critics say privatization exploits financial hardship, undermines democracy and, in the long-run, costs taxpayers money.
On this edition of "Conversations LIVE," Patty Satalia and guests explain what privatization means and what's at stake.
Panelists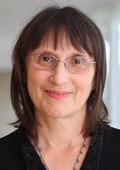 Ellen Dannin

Fannie Weiss Distinguished Faculty Scholar Professor for Law
Professor Ellen Dannin writes scholarly articles and popular pieces in the area of labor law, infrastructure privatization, and collective bargaining. Before her academic career, she was a trial attorney with the National Labor Relations Board and clerked for Judge Cornelia Kennedy of the United States Court of Appeals for the Sixth Circuit.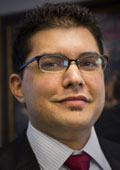 Leo Knepper

Executive Director, Citizens Alliance of Pennsylvania
Citizens Alliance of Pennsylvania (CAP) is a non-profit organization founded to raise the standard of living of all Pennsylvanians by restoring limited government, economic freedom, and personal responsibility.
Leo Knepper joined CAP after being the Pennsylvania state director for Heritage Action for America, the political affiliate of The Heritage Foundation. He is a lifelong Pennsylvania resident and longtime conservative activist. Leo has built grassroots networks to fight against abuses in Pennsylvania government, including the infamous midnight pay raise. He graduated from Penn State's Capitol Campus with his MBA and is a member of Beta Gamma Sigma, the international honor society for business students.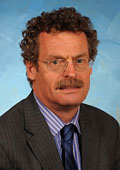 Stephen Herzenberg

Executive Director, Keystone Research Center
The Keystone Research Center was created to broaden public discussion on strategies to achieve a more prosperous and equitable Pennsylvania economy.
Before joining Keystone Research, Steve Herzenberg taught at Rutgers University and worked at the U.S. Congressional Office of Technology Assessment and the U.S. Department of Labor (USDOL). Recent publications for national audiences include Losing Ground in Early Childhood Education, 2005; "Reinventing the U.S. Labour Movement, Inventing Postindustrial Prosperity: A Progress Report," International Labour Organization, 2005; and New Rules for a New Economy: Employment and Opportunity in Postindustrial America, Cornell/ILR press, 1998.
Host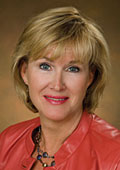 Patty Satalia
During 30 years in broadcasting, Patty Satalia has worked as a news anchor, talk-show host, public affairs manager, and producer.
She has conducted more than 5,500 interviews for WPSU and has earned Mid-Atlantic Emmy Awards for public affairs and entertainment programming.
Additional Resources
Next Conversation:
Thursday, February 26 at 8pm
Questions for the Panel
Past Conversations
Season 4
Season 3
Season 2
Season 1