Conversations LIVE
Mental Health and The Justice System
Originally aired February 21, 2013
A survey of states reveals that there are now three times more mentally ill persons in jails and prisons than in hospitals! How did America's jails and prisons become de facto mental health facilities? And what are the implications for all of us? On this edition of Conversations LIVE, Patty Satalia and guests will talk about the problem and how to solve it!
Panelists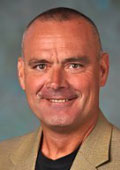 Thom Brewster, Executive Director, CentrePeace
CentrePeace promotes restorative justice with the mission of bringing peace and healing to offenders, victims, and communities. Through Project Restore- Centre County, inmates learn valuable job, time management and socialization skills through working at CentrePeace Used Household and Furniture Outlet Sale. The inmatevolunteers are also required to complete the classes "Creative Non- Violent Conflict Resolution" and "Breaking Barriers" in which they learn to appreciate others' points of view, assume responsibility for mistakes and identify and replace destructive patterns of behavior with positive ones.
John MacAlarney, Executive Director of Forensic System Solutions
John MacAlarney develops and provides educational programs for professionals in a variety of fields including criminal justice, health, education, and social service.  He practiced law for 14 years, and served as an assistant district attorney in Lancaster County, Pennsylvania.  Generally, concerning issues of mental disorders impacting the criminal justice system, Mr. MacAlarney provides training programs and departmental consultation for Pennsylvania municipal police officers, state and county correctional officers, county probation and parole officers, and county MH/ID program staff.
Gary Lucht, Forensic Director, Stairways Behavioral Health
Stairsways Behavioral Health is the largest provider of licensed mental health services in northwestern Pennsylvania. They work with the Erie County Department of Human Services to exclusively deliver mental health and drug abuse services to the inmate population in this Erie County 650 bed correctional facility. Also, they provide licensed MH and D/A treatment in a dedicated forensic opt clinic in Erie solely to those on Federal, State and County offenders on Probation and Parole supervision.
Host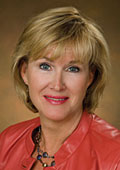 Patty Satalia
During 30 years in broadcasting, Patty Satalia has worked as a news anchor, talk-show host, public affairs manager, and producer.
She has conducted more than 5,500 interviews for WPSU and has earned Mid-Atlantic Emmy Awards for public affairs and entertainment programming.
Next Conversation:
Thursday, February 26 at 8pm
Questions for the Panel
Past Conversations
Season 4
Season 3
Season 2
Season 1