Conversations LIVE
Privatizing Liquor Sales
Originally aired December 15, 2012
Should Pennsylvania privatize its state-run liquor stores? Supporters say such a move would improve product quality, reduce costs, and help close the state's budget deficit. Opponents say the move is short-sighted; while it would provide a one-time financial boost, it would lead to large-scale layoffs and loss of revenue.
Panelists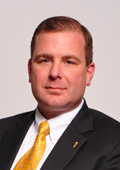 Jay Ostrich - Director of Public Affairs for the Commonwealth Foundation for Public Policy Alternatives
As a result of the terrorist attacks of Sept. 11, 2001, Jay enlisted in the United States Air Force and graduated boot camp at the age of 32. While deployed as a military public affairs specialist throughout the community, commonwealth, country and overseas most recently in Baghdad, Iraq, he has personalized the stories of soldiers and airmen fighting for our freedoms and our way of life. He has been recognized as Feature Writer of the Year for the USAF in 2008 and three times by the National Guard Bureau in 2006, 2008 and 2010.
Jay graduated from the University of Arizona with a B.A. cum laude in political science before attending Villanova School of Law, and also earned a military certification with honors as a journalist and public affairs officer at the Defense Information School, Fort Meade, Md. He is currently a captain in the Pennsylvania Air National Guard's 193rd Special Operations Wing, Middletown, Pa., where he is the chief of public affairs. Jay is married to his wife, Joelle, and has a daughter, Harper.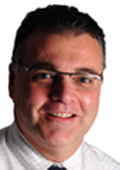 Dave DeSimone - Wine Cellar Columnist, Trib Live
Dave DeSimone, Esq., FWS, has over twenty-five years of professional experience in writing, broadcasting and teaching about the pleasures of wine and food. Dave's weekly Wine Cellar stories appear in the Pittsburgh Tribune-Review and his monthly half hour In The Wine Cellar broadcast airs on KQV 1410 AM radio in Pittsburgh.
His professional memberships include the American Wine Society, the French Wine Society, the Society of Wine Educators, and the Circle of Wine Writers in the U.K. He is a French Wine Scholar under the auspices of the French Wine Society in Washington, D.C.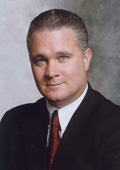 Wendell W. Young - President, Local 1766 of the United Food and Commercial Workers Union
Wendell W. Young, IV, is President of United Food and Commercial Workers Local 1776 and a Vice President of the UFCW International Union. He is a graduate of Saint Joseph's University's Comey Institute of Industrial Relations, where he has served as an Advisory Board member and taught labor economics and collective bargaining. He has been President of the 24,000-member UFCW Local 1776 since January 2005.
The members of UFCW Local 1776 work in southeast, northeast and central Pennsylvania, northeast Maryland and southern New York in supermarkets, drug stores, food processing plants, government services, manufacturing facilities, nursing homes, professional offices and Pennsylvania's Wine and Spirits Shops.
Host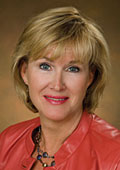 Patty Satalia
During 30 years in broadcasting, Patty Satalia has worked as a news anchor, talk-show host, public affairs manager, and producer.
She has conducted more than 5,500 interviews for WPSU and has earned Mid-Atlantic Emmy Awards for public affairs and entertainment programming.
Additional Resources
Next Conversation:
Thursday, February 26 at 8pm
Questions for the Panel
Past Conversations
Season 4
Season 3
Season 2
Season 1