Conversations LIVE
Get Your Garden On!
Originally aired August 22, 2013
As summer winds down, watering, weeding and harvesting move to the top of the garden to-do list. Even though it may seem like we're moving into the off season, there are plenty of gardening tasks for August that will keep your flowers and vegetables growing longer. On "Conversations Live: Get Your Garden On!" Patty Satalia and guests Tom Butzler, Steve Bogash and John Esslinger, horticulture educators with Penn State's Cooperative Extension, will provide tips to help you get a head start on next year's garden plans.
Panelists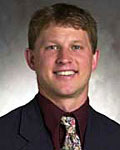 Tom Butzler, Penn State Extension Educator, Clinton County
Tom Butzler is a Horticulture Extension Educator located in central Pennsylvania with the majority of his responsibilities in vegetable production. He is also developing and originating Penn State Extension's first online beekeeping course, Beekeeping 101, which takes Tom's experience from teaching online for the past two years and elevates the level of student engagement and interactive resources for the virtual classroom.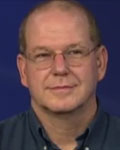 John Esslinger, Horticulture Educator, Penn State Extension
John Esslinger has been a county-based extension educator with Penn State Extension since 1995. He works in Northeastern Pennsylvania and is based in Columbia County. He works with growers in the areas of fruit, vegetable, and greenhouse production.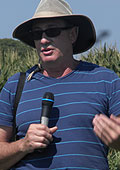 Steve Bogash, Regional Horticulture Educator, Penn State Extension
Steve Bogash is a Regional Horticulture Educator serving the Southeast Region of Pennsylvania out of the Franklin County office in Chambersburg. He covers vegetables, small fruit, cut flowers, pond management, greenhouse vegetables, and specialty marketing as his primary areas of responsibility. Cut flowers, tomatoes, garlic, shallots, cantaloupes and container-grown vegetables are regular items in the trial gardens under Steve's management.
Host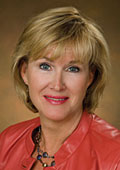 Patty Satalia
During 30 years in broadcasting, Patty Satalia has worked as a news anchor, talk-show host, public affairs manager, and producer.
She has conducted more than 5,500 interviews for WPSU and has earned Mid-Atlantic Emmy Awards for public affairs and entertainment programming.
Additional Resources
Next Conversation:
Thursday, February 26 at 8pm
Questions for the Panel
Past Conversations
Season 4
Season 3
Season 2
Season 1