Conversations LIVE
Get Your Garden On! 2
Originally aired May 17, 2012
With summer just around the corner, it's time to spring into yard work. May marks the start of gardening season and all the work that comes with it.
Panelists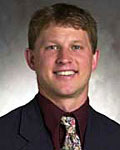 Tom Butzler
Tom is a Penn State Extension Educator in Clinton County. Tom received his undergraduate degree from Penn State's Horticulture Department and a MS from NC State's Plant Pathology program. For the past 17 years, he has worked with commercial horticulture operations as an extension educator to solve problems. Most of this work revolves around vegetables and the landscaping community. He also conducts many workshops and programs around beekeeping.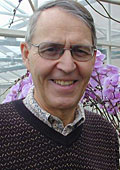 Michael D. Orzolek
Michael D. Orzolek is a Professor of Vegetable Crops in Penn State's Department of Horticulture with a three-way appointment in extension, research and teaching. He has done extensive research on stand establishment, plastic mulches, high tunnels, weed management and tillage systems. Dr. Orzolek is also the current Director of the Penn State Center for Plasticulture and the CP High Tunnel Research and Education Facility at Rock Springs, PA.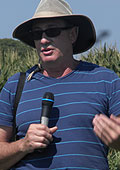 Steve Bogash
Steve Bogash is a Regional Horticulture Educator with Penn State Extension serving the Southeast Region of Pennsylvania out of the Franklin County office in Chambersburg. He covers vegetables, small fruit, cut flowers, pond management, greenhouse vegetables, and specialty marketing as his primary areas of responsibility. Cut flowers, tomatoes, garlic, shallots, cantaloupes and container-grown vegetables are regular items in the trial gardens under Steve's management.
Host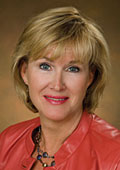 Patty Satalia
During 30 years in broadcasting, Patty Satalia has worked as a news anchor, talk-show host, public affairs manager, and producer.
She has conducted more than 5,500 interviews for WPSU and has earned Mid-Atlantic Emmy Awards for public affairs and entertainment programming.
Additional Resources
Next Conversation:
Thursday, February 26 at 8pm
Questions for the Panel
Past Conversations
Season 4
Season 3
Season 2
Season 1