Conversations LIVE
The New Concussion Bill
Originally aired February 23, 2012
About 300,000 Americans will suffer a sports-related concussion this year. The Pennsylvania legislature recently passed a bill aimed at reducing the number of head injuries among young athletes by imposing stricter regulations on interscholastic sports.
Panelists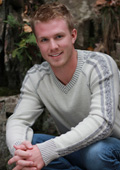 Adam Yarger - High School Student
At age 17, Adam Yarger was forced to retire from contact sports after suffering three sports-related concussions. He sustained his first head injury playing eight-grade football. As a varsity wrestler at Penns Valley Area High School he suffered two more concussions. The third head injury effectively ended his promising athletic career. Now a senior at Penns Valley, he coaches the junior wrestling team.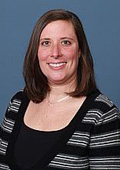 Alison Krajewski - Athletic Trainer
Alison Krajewski, MS, ATC, is an athletic trainer for the State College Area School District, an instructor in the Athletic Training Education Program at Penn State, and Athletic Trainer/Physician Extender and Clinical Coordinator of Athletic Training Services for University Orthopedics Center. She received her Bachelors of Science in kinesiology from Penn State and her Masters of Science in kinesiology from Louisiana State University and has been a Certified Athletic Trainer since 1998.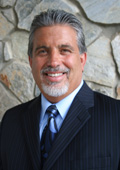 Ruben Echemendía - Neuropsychologist
Ruben J. Echemendía, PhD, served as director of Penn State's Psychological Clinic for 15 years before pursuing a full-time independent practice. During his tenure at Penn State, he founded the Clinical Neuropsychology Laboratory in the department of psychology, where he focused his research efforts on the diagnosis and management of cerebral concussion, and was the principal investigator for the grant-supported Cerebral Concussion Program. Echemendía has served as director of the National Hockey League's Neuropsychological Testing Program and as neuropsychological consultant to the U.S. Soccer Federation and the U.S. national soccer teams, the Pittsburgh Penguins Hockey Club, and several minor league, college, and high school programs.
Host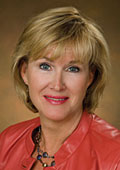 Patty Satalia
During 30 years in broadcasting, Patty Satalia has worked as a news anchor, talk-show host, public affairs manager, and producer.
She has conducted more than 5,500 interviews for WPSU and has earned Mid-Atlantic Emmy Awards for public affairs and entertainment programming.
Additional Resources
Next Conversation:
Thursday, February 26 at 8pm
Questions for the Panel
Past Conversations
Season 4
Season 3
Season 2
Season 1