Conversations LIVE
Colon Cancer
Originally Aired Thursday, March 20, 2014
Colorectal cancer kills approximately 50,000 people each year, more than any other cancer except lung cancer. And while new colorectal cancers in older Americans have fallen consistently since 1985, rates for those under age 50 have risen, especially among African Americans. But, there is good news—even though we don't know the exact cause of most colorectal cancers, it is possible to prevent many of them, and there are several effective treatment options. March is Colorectal Cancer Awareness Month.
Panelists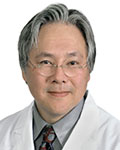 Dr. Robert Khoo
Dr. Robert Khoo is a colorectal surgeon for Geisinger Health System. He has vast experience with laparoscopic colon resections, endoscopic microsurgery and reconstructive surgery for the colon. He has been board certified since 1987.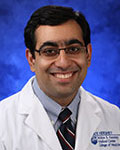 Dr. Hassan Sheikh
Dr. Hassan Sheikh is an assistant professor of medicine at the Penn State College of Medicine. He completed his fellowship training at Penn State Hershey Medical Center in hematology and oncology and is now a staff oncologist at the Cancer Care Partnership, a joint venture of Mount Nittany Health and Penn State Hershey Cancer Institute to provide state-of-the-art, personalized care for outpatient hematology, medical oncology and infusion services.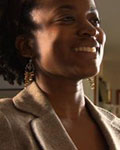 Cheraine Stanford
Cheraine Stanford is a producer/director at Penn State Public Media. Stanford was diagnosed with colon cancer at the age of 32. She went through surgery and 12 rounds of chemotherapy.
Host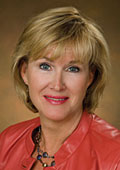 Patty Satalia
During 30 years in broadcasting, Patty Satalia has worked as a news anchor, talk-show host, public affairs manager, and producer.
She has conducted more than 5,500 interviews for WPSU and has earned Mid-Atlantic Emmy Awards for public affairs and entertainment programming.
Next Conversation:
Thursday, February 26 at 8pm
Questions for the Panel
Past Conversations
Season 4
Season 3
Season 2
Season 1