Conversations LIVE
Ask The Veterinarians
Originally aired November 15, 2012
Some of the most powerful and remarkable connections we experience as humans are the unbreakable bonds with our pets. Whether it's furred, feathered or scaly, they all need proper care. On this edition of Conversations Live, we discuss keeping our pets healthy and happy.
Panelists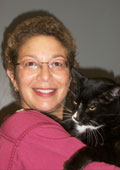 Dr. Ellen Scholz, MS, VMD
Dr. Ellen Scholz earned a Bachelor's Degree in Animal Bioscience from Penn State, a Master's in Physiology from Temple University, and a Doctorate in Veterinary Medicine from the University of Pennsylvania. She had an internship in exotic pet medicine at the A & A Animal Hospital on Long Island, which included work at the Prospect Park and Bronx Zoos. She currently is in private practice at All Creatures Veterinary Care in Centre Hall, where she treats traditional cats and dogs as well as exotic pets.

Dr. David Wolfgang, VMD, DABVP
Dr. David Wolfgang is the Director of Field Investigations and an Extension Veterinarian in the Department of Veterinary and Biomedical Sciences at Penn State. A native of central PA, Dr. Wolfgang graduated from The University of Pennsylvania School of Veterinary Medicine in 1982 and followed by working in mixed animal private practice. He currently serves on the PA State Board of Veterinary Medicine. His primary areas of professional emphasis include cost effective preventative health and diagnostic programs for livestock species, on farm food safety, animal well-being, and continuing education programs for veterinarians.
Host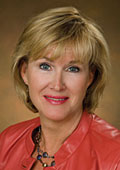 Patty Satalia
During 30 years in broadcasting, Patty Satalia has worked as a news anchor, talk-show host, public affairs manager, and producer.
She has conducted more than 5,500 interviews for WPSU and has earned Mid-Atlantic Emmy Awards for public affairs and entertainment programming.
Additional Resources
Next Conversation:
Thursday, February 26 at 8pm
Questions for the Panel
Past Conversations
Season 4
Season 3
Season 2
Season 1