Conversations LIVE
Understanding Dementia
Originally aired January 24, 2013
More than five million Americans suffer from Alzheimer's disease, the leading cause of dementia among the elderly. But patients aren't the only people coping with the neurological disorder. Join Patty Satalia and guests as they talk about living with Alzheimer's and about caring for loved ones suffering from the disease. They'll also take your questions.
Panelists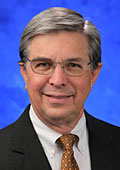 E. Eugene Marsh, M.D.
Dr. Marsh joined Penn State as the Senior Associate Dean for the University Park Regional Campus of Penn State College of Medicine in January 2011 after spending more than five years as Associate Dean at the University of Alabama School of Medicine's Tuscaloosa campus.
Dr. Marsh was a teaching fellow at the Uniformed Services University of the Health Sciences in Bethesda, Md., before concluding his fellowship training as Fellow Associate in Cerebrovascular Diseases at the University of Iowa Hospitals and Clinics in Iowa City. He has received numerous teaching awards over his career and was awarded the Leonard Tow Humanism in Medicine Award in 2003.
Dr. Marsh is also the Associate Director of Penn State Hershey Medical Group in State College and a Neurology professor for Penn State College of Medicine. He resides in State College with his wife Kim and children Emily and Will.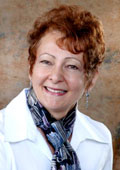 Cindy Keith, RN
Cindy Keith earned her RN, BS in Nursing from Penn State University with honors, and she is also a Certified Dementia Practitioner. As owner of M.I.N.D. in Memory Care, Cindy consults with families nationwide who are struggling to care for a loved one with dementia. She is the author of"Love, Laughter, & Mayhem – Caregiver Survival Manual For Living With A Person With Dementia, as well as a staff training workbook and a training video. Cindy is also a highly acclaimed nationwide conference and seminar speaker, and her passion for helping families better care for their loved ones, as well as themselves, is evident in all her works.
Host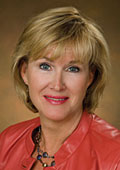 Patty Satalia
During 30 years in broadcasting, Patty Satalia has worked as a news anchor, talk-show host, public affairs manager, and producer.
She has conducted more than 5,500 interviews for WPSU and has earned Mid-Atlantic Emmy Awards for public affairs and entertainment programming.
Additional Resources
Next Conversation:
Thursday, February 26 at 8pm
Questions for the Panel
Past Conversations
Season 4
Season 3
Season 2
Season 1