Student Films and Interviews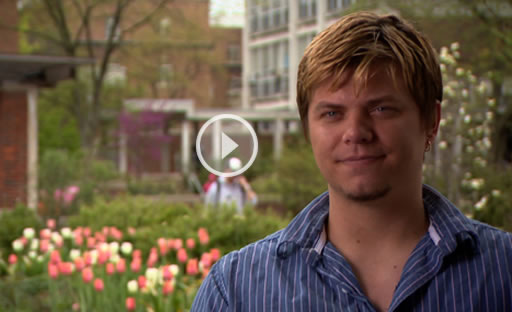 Blue titles indicate featured videos.
We welcome your comments. However, please bear in mind that they may not appear immediately upon submission.
MEET TYLER
I was a medic on active duty for four years. I was stationed in Hawaii, and I was in Iraq from January 2004 through January 2005. I really enjoyed giving care and support to soldiers when I was there.
Being at war really puts things into perspective. It opens your eyes to things and gives you appreciation.