Student Films and Interviews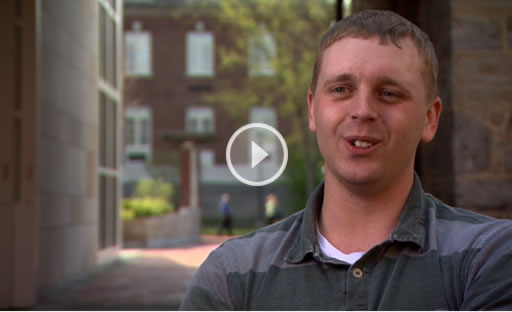 Blue titles indicate featured videos.
We welcome your comments. However, please bear in mind that they may not appear immediately upon submission.
MEET MATT
I was a machine gunner in the Marine Corps and was deployed to Iraq in the middle of 2005 and again in January 2007.
I'm a sophomore majoring in secondary education with a focus on social studies. I also work in the Veterans Outreach Office on campus. When I'm walking down the street, I can usually tell who is a veteran, and I give a little nod. It's like an unspoken brotherhood.