Student Films and Interviews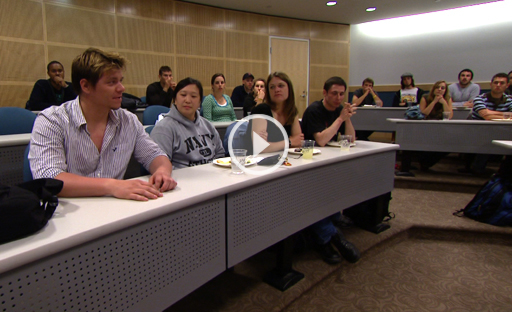 Blue titles indicate featured videos.
We welcome your comments. However, please bear in mind that they may not appear immediately upon submission.
STUDENT VETERANS
Eight students completed the course and, in the process, submitted a series of video projects, writing assignments and blog posts.
WPSU recorded portions of the class and taped interviews with the students at the beginning and end of the course. The interviews were conducted by the class instructors.
A cross-section of students is featured below. Watch their films, read their blogs, and share stories of your own.
Students