Student Films and Interviews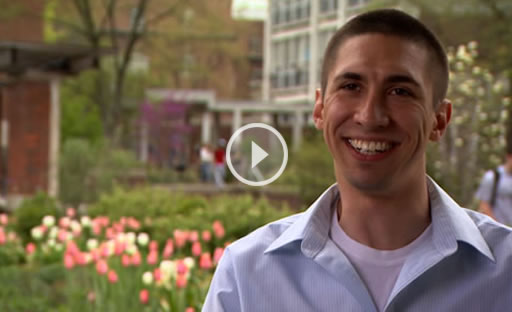 Blue titles indicate featured videos.
We welcome your comments. However, please bear in mind that they may not appear immediately upon submission.
MEET DAVE
I joined the Army in January of 2002, a very short time after September 11th. As I look back, 9/11 was only a small part of why I decided to join the military.
I enlisted as a 12B (combat demolition engineer) and spent the majority of my military career as an Assassin.
I was deployed to Iraq during 2003 and 2004 and migrated back to school in 2005. I am graduating with a degree in biochemistry.
My motto is: Life is an adventure, not a guided tour.