Posted by Jamie Oberdick on 05/15, 2014 at 12:56 PM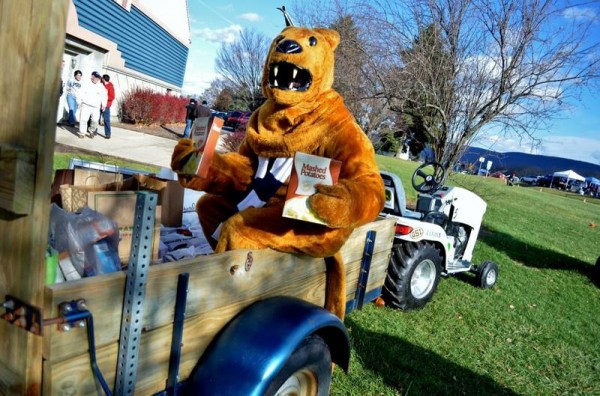 We recently had a story on here about the Penn State Community Food Security Club. The organization is run by Penn State students that has a mission which states that their goal is to "spread conscious eating habits to the Penn State and State College communities, to assist in the support of a local food system, and to raise awareness and support for food security."
Recently, WPSU ran a radio story during Morning Edition about another Penn State student-run effort that addresses an issue that many may not be aware even exists—University students who struggle to feed themselves.
The Penn State Lion's Pantry is attempting to do something about this problem. From the radio story:
"Students at Penn State just wrapped up final exams. You would expect students to worry about tests and grades, but it might surprise you that some students worry about where they'll get their next meal. WPSU intern Joyann Jeffrey reports two Penn State students are trying to help their classmates by creating a campus food bank."
To listen to the story by WPSU intern Joyann Jeffrey, please go here.
Author: Jamie Oberdick
Bio: Editor, Local Food Journey | Passionate about supporting local food in Central PA