Posted by Jamie Oberdick on 09/11, 2013 at 10:57 AM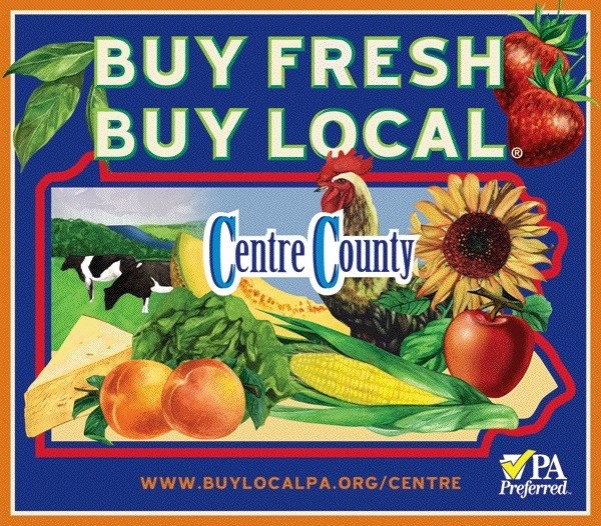 Back in 2002, the wheels were set in motion to create an organization whose goal was to make it easier for people to find, choose, and enjoy great local foods and support the farmers and land that produces them. This organization became the local foodie's best friend—Buy Fresh Buy Local.
"The process actually began in early 2002, through a "learning community" of partners from across the country assembled by the FoodRoutes Network headquartered in Millheim," said Brian Snyder, executive director of both the Pennsylvania Association for Sustainable Agriculture (PASA) and also the FoodRoutes Network, LLC, a wholly-owned subsidiary of PASA that runs the Buy Fresh Buy Local® program nationally. "At the time, FRN was run by Executive Director Tim Bowser, now of the Elk Creek Café and this particular project was coordinated by Joani Walsh, a Centre County native who is now a Deputy Undersecretary for the Ag Marketing Service at the USDA."
This meeting was a key moment in the local food movement history not just here in Pennsylvania, but nationally. In fact, the group represented four states—Pennsylvania, California, Louisiana, and Iowa. They wanted to learn more about consumer preference, and come up with a national brand identity for locally-grown food.
"The Buy Fresh Buy Local® concept was one of several that were considered, and it was selected based on the very positive feedback we received from focus groups that were professionally conducted in the four target states," Snyder said. "The concept itself was developed by a firm named Design for Social Impact (now Social Impact Studios) in Philadelphia. Work continued throughout 2003 and the chosen concept began implementation in 2004. Here in Centre County we launched it with our first Local Foods Week, which enjoyed its 10th edition this summer."
Buy Fresh Buy Local eventually expanded to more than 25 states in the first several years. While it may seem odd for a local food organization to be national, Snyder said Buy Fresh Buy Local really can help local food movements within each one's individual community. "It may seem contradictory, but right from the start the idea was to create a message and design concept for 'local' that could easily be adapted to communities across the country," he said. "The goal was to have something that people would recognize anywhere they encountered it as the indicator of local product, even if such product varied significantly depending on the area of the country. Each label therefore has a common frame, with the interior adapted to local realities."
Currently the number of states involved with Buy Fresh Buy Local is 23, Snyder said, and he noted that this number can fluctuate a bit based on funding and local organizations. "Clearly, funding for this type of work, just like in other areas, has been more difficult to find since the beginning of the Great Recession," Snyder said.
"But perhaps a more interesting statistic is that we have averaged around 75 chapters in those twenty-some states, with some states having several like Pennsylvania, and others having just one or two," Snyder added.
So, what are the benefits of organizing a local food movement like this for the consumer? Snyder said there are so many it is hard to point at a few, as he notes the local food movement is one of the most significant consumer trends to come along in years. But, an organization like Buy Fresh Buy Local can help consumers feel certain that what they are buying is, in fact, local food.
"The local food movement is so popular, in fact, that many businesses will use the concept to sell product even if they don't buy anything from local farms," Snyder said. "Therefore, the principal advantage to consumers of organizing like this is to add some integrity to the process and give them confidence in knowing which businesses are acting in a sincere manner to at least support the local food scene."
For the farmers, producers, vendors, and others who produce our local food, the advantages include the obvious ones, such as economic, and one benefit that some might find surprising. "The camaraderie that comes from working together on a project that has much larger, national and even international importance is significant," Snyder said. "This is as much a social movement as it is a marketing campaign."
So, from those humble beginnings, Buy Fresh Buy Local has evolved today into a leading advocate for something that so many of us feel passionate about—getting our food from local sources, food that is better for us and better for the community. "Despite its relatively modest organizational structure over the past decade, most people in the know (including some documentary filmmakers) would include the Buy Fresh Buy Local program as a powerful influence in increasing public awareness and demand for fresh, locally grown food across the country over that time," Snyder said.
To find local food sources via a handy zip code search tool, and to learn more about local food in our area, please go to the Pennsylvania Buy Fresh Buy Local web site.
Author: Jamie Oberdick
Bio: Editor, Local Food Journey | Passionate about supporting local food in Central PA