All Posts by LacCreta Holland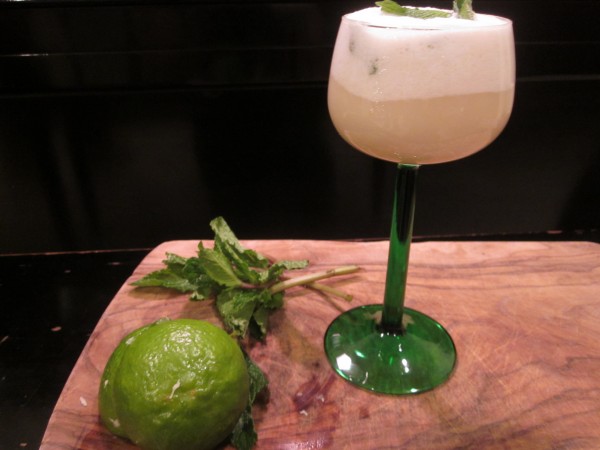 December 31 always brings First Night to State College, complete with ice sculptures, music and the State College Burning Man. It's a festival for all ages throughout the day until the fireworks light up the sky at midnight. In keeping with a family-friendly aspect of the evening. I present to you a family friendly mocktail for the celebration!
Continue Reading: Celebrate New Year's Eve with a family friendly pineapple, lime, coconut, and mint 'mocktail'
Posted by LacCreta Holland on 12/31, 2015 at 01:21 PM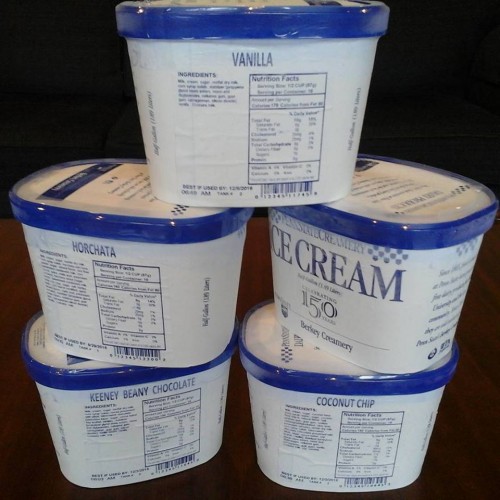 Normally you don't think about ice cream in December, although the temperatures recently here in Happy Valley have been almost ice cream eating weather!
We are having a gang of friends and family at our home this holiday season. The BEST and easiest dessert, and one that my children, who live far away, count on each year, is Penn State Creamery Ice Cream. It is rich and creamy, deliciously filled with calories—-just right for holiday decadence. And despite the urban legand that Creamery Ice Cream is only sold on campus because it does not meet FDA standards regarding it's fat content, the people at Berkey say that is not true. The FDA only has standards for minimum fat content in ice cream, not maximum! And while you probably should not eat it every day, for a holiday treat, it is a delight. My granddaughter, Alice, gave her approval this summer!
Continue Reading: Attention: Berkey Creamery to close Dec. 23 until February, ice cream still available online
Posted by LacCreta Holland on 12/22, 2015 at 09:00 AM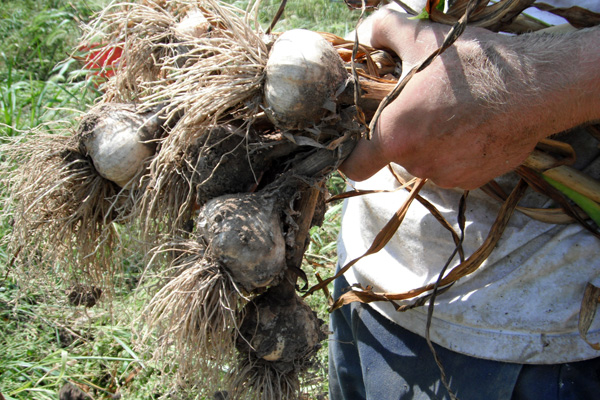 Late fall is hardly the time you think about gardening. Usually you are putting your garden to bed by cleaning up the remnants from the summer's growing season. But as you clean up, remember that planting small cloves of garlic will yield big garlic bulbs next summer!
Garlic is probably the easiest plant to grow. I was told by a vendor from the Downtown State College Framers Market (the one on Fridays) that NOW is the time to plant garlic. She grows organic garlic and sells bags of bulbs (about 10 in each bag) for $6. That was more than I needed to plant, but since I forgot to plant garlic last year, I am using the rest for cooking this fall.
Continue Reading: It's Time to Plant Garlic
Posted by LacCreta Holland on 11/23, 2015 at 10:07 AM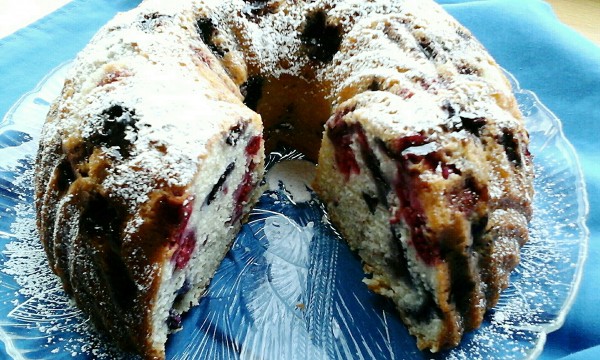 The berries have arrived in Happy Valley!
We have lots of raspberries on our bushes in the backyard; the June rain has helped them grow as large as we have ever seen! The blueberries arrived from the Kiwanis Club last Tuesday, so now I have 30 pounds of blueberries to find wonderful recipes for. Yes, some of them have been eaten out of hand, as well as freezing many for winter oatmeal.
But I love to try new blueberry recipes.
This Double Berry Bundt Cake is an adaptation from a recipe I just received from smittenkitchen.com and it is SO GOOD! Easy to make and very moist. Your family and holiday guests will rave about this cake that you can eat for breakfast/brunch/dessert. It's a red, white and blue treat.
Continue Reading: Double Berry Bundt Cake a red, white, and blue July 4th treat
Posted by LacCreta Holland on 07/03, 2015 at 10:37 AM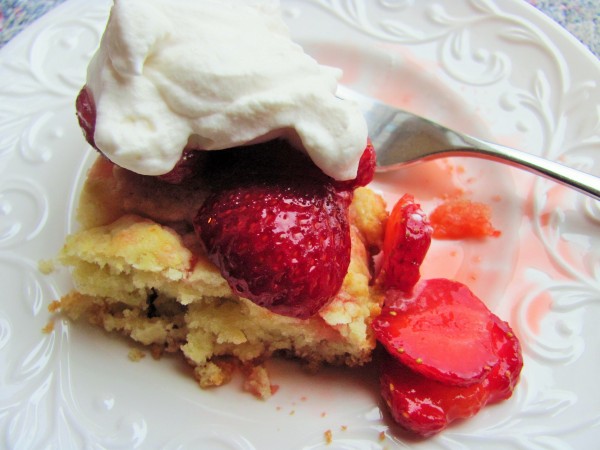 It's strawberry season and I could not be happier! The strawberries in my garden are ripe enough to pick everyday, despite the chipmunk that wants to eat them—he sometimes sneaks under our chicken wire fence to sample a few! The strawberries look lovely at the various farmers markets and the PA strawberries that are being sold in local grocery stores are plump and juicy!
Way Fruit Farm is a great place to take the family for strawberry picking. But with all the rain, the strawberries might have a shorter season this year, as a recent e-mail from them informed. So get there soon for the best berries.
Continue Reading: Strawberry season nearing end, but there's still time!
Posted by LacCreta Holland on 06/19, 2015 at 11:28 AM
Tags: recipe | strawberries | WayFruitFarm |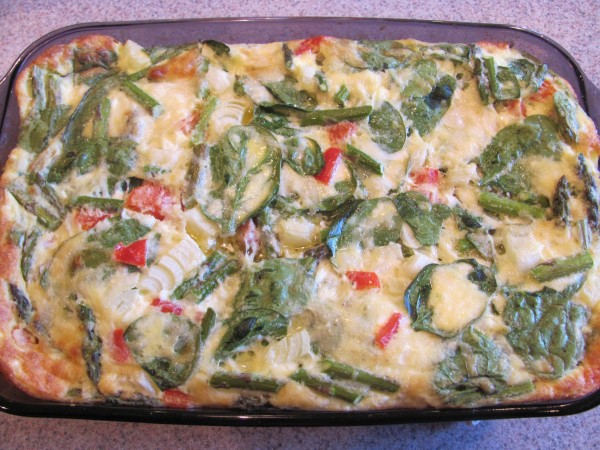 Memorial Day is over. The Northern and Southern guns at the Boalsburg Cemetery are silent, the homemade pies are eaten, and the carnival rides are gone out at Boalsburg's Memorial Day celebration. But summer is coming with all its fun and wonderful garden bounties.
As spring fades into summer, be sure to make this easy breakfast casserole filled with healthy veggies from the local farmers markets before all the fresh spring vegetables are gone. Try this for your next large group gathering, family reunion, or anytime there are lots of people (or a few teenagers) to feed!
Continue Reading: Spring veggie breakfast casserole - great for potlucks!
Posted by LacCreta Holland on 06/02, 2015 at 11:52 AM
Tags: recipe | eggs | spring | vegetables |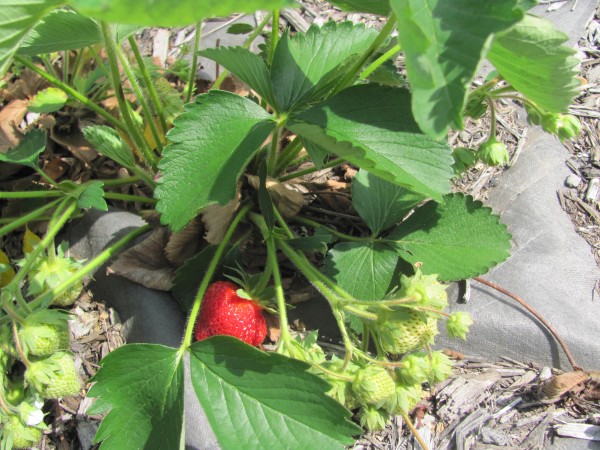 You scream, I scream, we all scream for…STRAWBERRIES! Yes, it is almost that time of year again! One of the greatest aspects of living in Centre County is all the fantastic fresh fruit and vegetables we can get all summer long. And it starts with strawberries.
There are strawberries we can pick at a U-pick farm such as Way Fruit Farm in Port Matilda. They are expecting their berries to be ripe anytime from June 1 to June 8 this year. A fun family activity is picking berries together—-make it a game and find out who can pick the biggest bucketful. Call Way to find out specific dates, or better yet, sign up for their emails at http://www.wayfruitfarm.com/mail.php.
Continue Reading: Strawberry time is just around the corner
Posted by LacCreta Holland on 05/29, 2015 at 09:00 AM
Tags: strawberries |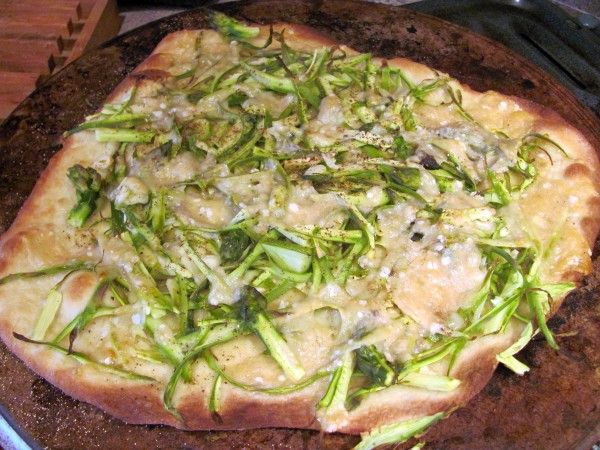 As spring is quickly making way for summer, there is still wonderful asparagus at the farmers markets. You may have already been using asparagus in many ways: in salads, as a side veggie (grilled is especially yummy!), or in delicious pasta dishes like Pasta Primavera.
Here is a new way I discovered to use asparagus.
Continue Reading: Recipe: Asparagus, Garlic, and Parmesan Cheese Pizza
Posted by LacCreta Holland on 05/18, 2015 at 09:00 AM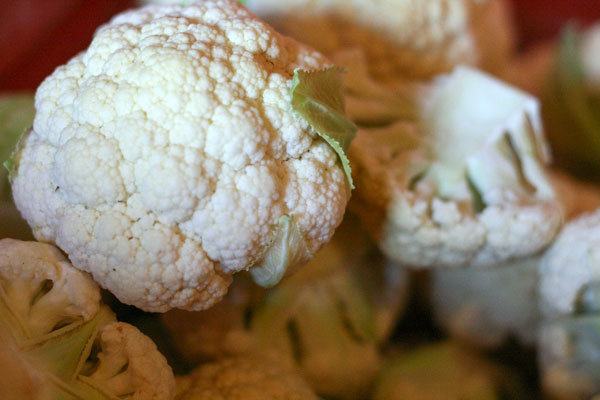 The weatherman says there will soon be a "January thaw." Really?? Somehow I don't believe it as I wake up to the temperature, yet again, in the single digits or teens. That's when I know that I will make soup for dinner!
I have read a lot of blogs and Facebook pages about soups lately. So many look so good and I want to try them all. Maybe that is how I will make it through until spring this year. We do like soup in our house.
But for now, I will tell you of a soup that has a long history in our family. Yes, another food/family story! When my husband and I were dating we decided to spend the weekend at his childhood home for me to "meet the parents." My future mother-in-law, a wonderful cook, served us Cream of Cauliflower Soup on a hot summer day. She said it was a new recipe that she wanted to try. Was she trying to impress me? She did not have to—-I liked her right away!
Continue Reading: Cream of cauliflower soup fights the winter chill
Posted by LacCreta Holland on 01/16, 2015 at 10:34 AM
Tags: recipe | soup | cauliflower | winter |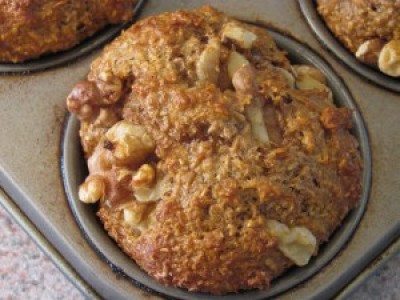 These bran muffins are dense. They are so good in that healthy sort of way. And after a holiday season with too much candy, we can all use some of these!

Classic Bran Muffins (from The Breakfast Book by Marion Cunningham)
Continue Reading: A great bran muffin recipe to get back on a healthy track
Posted by LacCreta Holland on 12/26, 2014 at 11:32 AM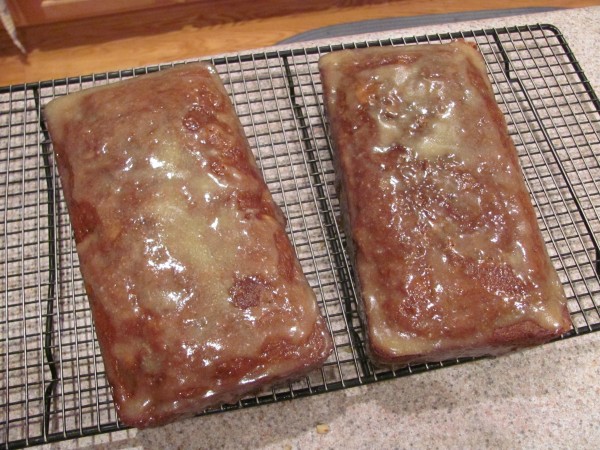 Phyllis Richman, the former food critic of The Washington Post, wrote a beautiful article published in the Post in November 1992, that I keep in my files and read at this time of the year. She focused on the rituals of her family:
"It's about ritual. Once upon a time, rituals grew from childhood and developed naturally throughout a lifetime. These days there is seldom time for that. Repetition makes the various parts of the holiday familiar. That's what creates the bonds: recognition, memory. The beauty of a family ritual is that even if you are not there, you can imagine what is going on. You can evoke the rhythm..the smells, the conversations. One 'holiday' is linked to another."
Continue Reading: Tradition and Plum Bread
Posted by LacCreta Holland on 12/18, 2014 at 11:55 AM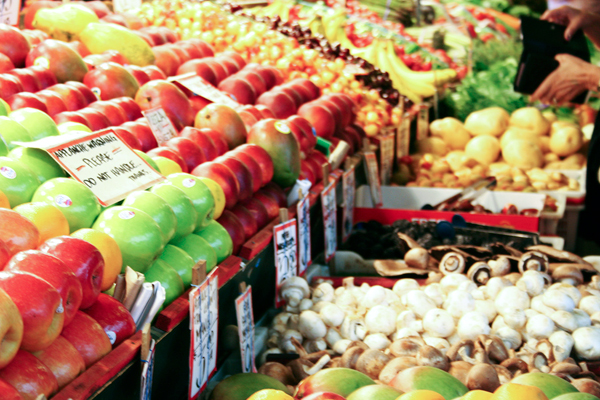 "U.S Consumer Prices Barely Rise as Inflation Remains Muted"
This was the title of an article in the NY Times from Oct 22, 2014. Sounds positive, right?
I don't usually read economic articles but this caught my attention. We are seeing low gas prices. Hurray!! We all want to spend less on gasoline. But that is not all that is happening in the country regarding cost of living. The article goes on to state that although gas prices are going down, the cost of housing and food have offset much of the economic growth lower gas prices would produce.
Continue Reading: Increasing food prices got you down? Here's some tips
Posted by LacCreta Holland on 11/10, 2014 at 10:42 AM
Page 1 of 1 pages