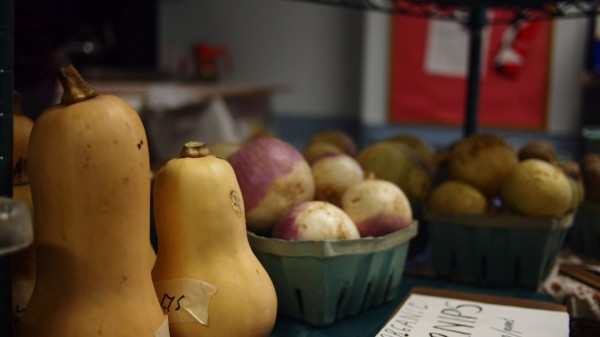 Well, winter just reminded us this week who's boss, as we had our first snow (record latest first snow) and bitter chill to go with it. Believe it or not, even in the depths of winter, you can still find local produce, especially root vegetables.
Root vegetables get sort of a bad rap, because many people have a memory of boiled canned beets being forced on them by a well-meaning mother. However, roasted root vegetables are on a different level.
Where to find local root vegetables? Indoor markets like Boalsburg, Millheim, and State College have vendors who sell root vegetables this time of year (they tend to be easy to store). Another good source is the Friends & Farmers online market, which carries a variety of root vegetables by local farmers such as Tait Farm and Jade Family Farm.
Once you acquire them, roasting them is fairly simple. Here's a recipe that is easy to put together and really brings out the best quality of roasted root vegetables: The sweetness!
Continue Reading: Let root vegetables win you over by roasting them
Posted by Jamie Oberdick on 01/13, 2016 at 10:29 AM
Tags: wintervegetables | recipe | FriendsandFarmers | farmersmarket |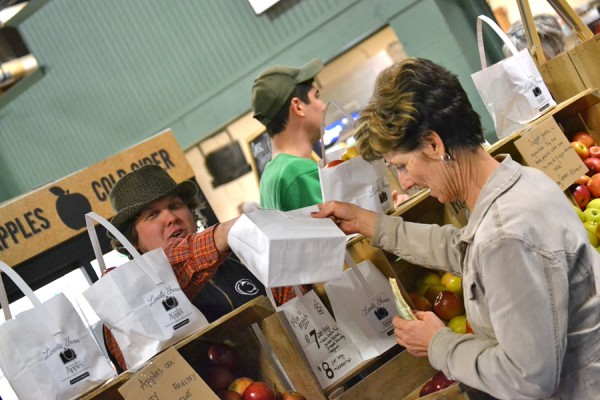 Happy New Year! This week Local Food Notes highlights the Farm Show, indoor farmers markets, how to get Healthy Harvest Farm shares by working the Earth, and PASA's Farming for the Future Conference.
Continue Reading: Local Food Notes for Jan. 8
Posted by Jamie Oberdick on 01/08, 2016 at 10:29 AM
Tags: LocalFoodNotes | FarmShow | farmersmarket | HealthyHarvestFarm | PASA |
Pennsylvania has a long agricultural history. The Nittany Valley was originally settled due to the rich farm land in the area, and Penn State was founded as the Farmers' High School of Pennsylvania in 1855. In fact, one of the images one thinks of when they think of Pennsylvania is the Amish farmer in Lancaster County, an image exploited by the tourist industry. So, it's no wonder that one of the main events of the year in our state is the Pennsylvania Farm Show, held Jan. 8-16 in at the Farm Show Complex and Expo Center in Harrisburg. This year is special, as The Farm Show celebrates its 100th year.
If you've never been to the Farm Show, it's definitely worth the trip. You likely have at least a little bit of interest in farming given you're reading this blog, and the Farm Show basically is all of Pennsylvania's agriculture world in one place for an entire week. The event is also very family friendly and kids love it; I can remember how much I liked going as a kid, and grew up in an urban environment in York.
It can be a little overwhelming; this is not a small event by any means and the Farm Show Complex is rather sprawling. So, how to tackle a day at the Farm Show? Here's some tips to help you get the most out of your Farm Show experience:
Continue Reading: A Farm Show guide for newbies
Posted by Jamie Oberdick on 01/06, 2016 at 09:55 AM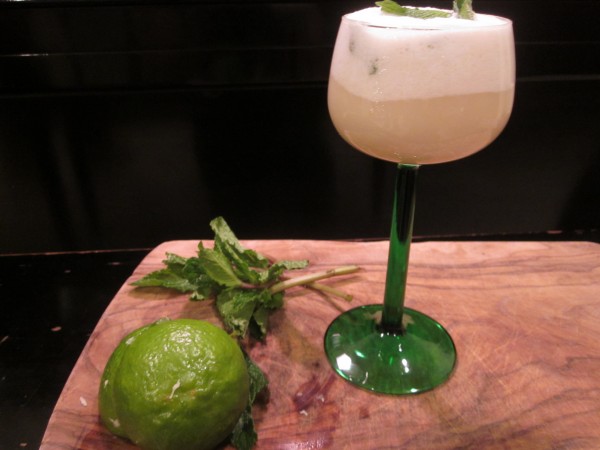 December 31 always brings First Night to State College, complete with ice sculptures, music and the State College Burning Man. It's a festival for all ages throughout the day until the fireworks light up the sky at midnight. In keeping with a family-friendly aspect of the evening. I present to you a family friendly mocktail for the celebration!
Continue Reading: Celebrate New Year's Eve with a family friendly pineapple, lime, coconut, and mint 'mocktail'
Posted by LacCreta Holland on 12/31, 2015 at 01:21 PM