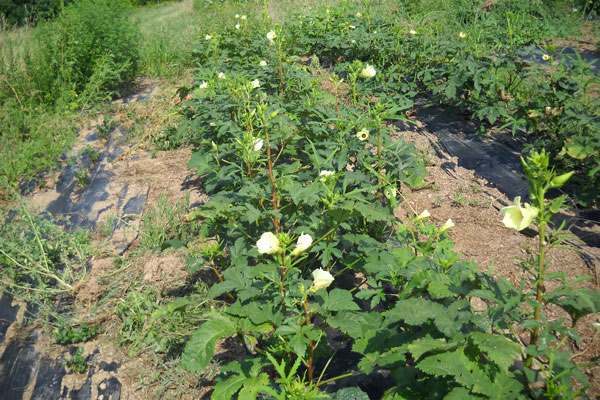 Your chances of identifying this mystery crop increase in direct proportion to how far south you grew up. These plants like really hot weather. In fact, they are not supposed to grow very well in central Pennsylvania. But that doesn't stop my son, John.
Continue Reading: Unpaid Field Hand: Name this Crop
Posted by James Eisenstein on 09/21, 2011 at 02:12 PM
Tags: fieldhand |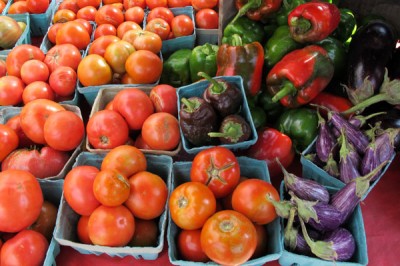 The unusually wet and cool weather of mid-September must be a prelude to a fabulous Indian Summer coming our way. Nature has its signals in every season, and the fall is no exception. The dizzying activity of insects and migrating birds, the prolific blooming of goldenrod and asters, and the breathtaking color transformation of the native Sumac all confirm the change that is in the air. And even though the tomatoes are slowly slipping away, the abundant greens, hearty squashes, pears and more, are ready to make their debut and step in where the others are leaving off. Oh, how lucky we are!
Continue Reading: Change is in the Air and a Recipe for Vegetable Soup
Posted by Kim Tait on 09/19, 2011 at 11:17 AM
Tags: recipe | fall | soup | celery | onions | garlic | carrots | potatoes | greenbeans | tomatoes | corn |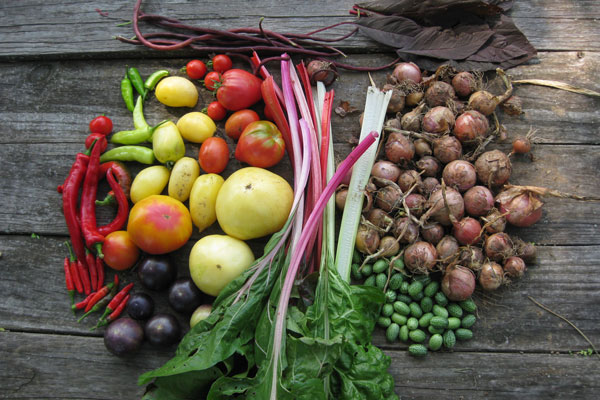 Just 20 years ago, the selection of produce was nothing like it is today. Iceberg lettuce, round red tomatoes, green bell peppers, regular orange carrots, and plain potatoes ruled the supermarket shelves.
However, today the expansion of the American palate is quite evident. Sushi is found in supermarkets. An imitation of a latte can be found at a convenience store. Ethnic restaurants such as Indian, Thai, Austrian, and Korean can be found in central Pennsylvania. And the broadening selections for the home chef have expanded culinary horizons, as well.
Continue Reading: Broaden Your Culinary Horizons
Posted by Jamie Oberdick on 09/16, 2011 at 10:52 AM
Tags: gardening |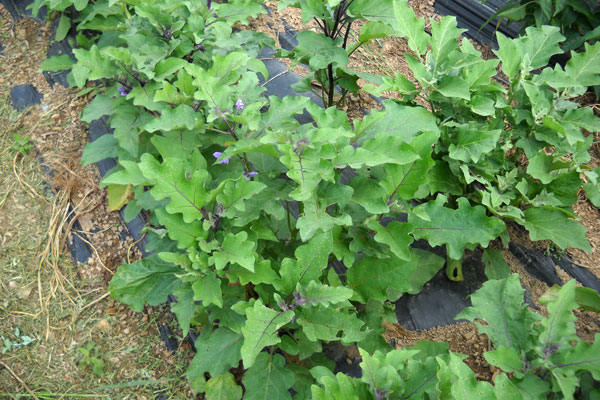 We have lots of customers who buy lettuce, onions, carrots, and beets. Then there are many who merely stroll by and say, "Everything looks beautiful." True Fact: People who say, "Everything looks beautiful" really mean, "I'm not going to buy a single thing."
What is this wonderful, under-appreciated vegetable?
Continue Reading: Unpaid Field Hand: Name this Crop
Posted by James Eisenstein on 09/14, 2011 at 11:38 AM
Page 148 of 198 pages « First < 146 147 148 149 150 > Last »