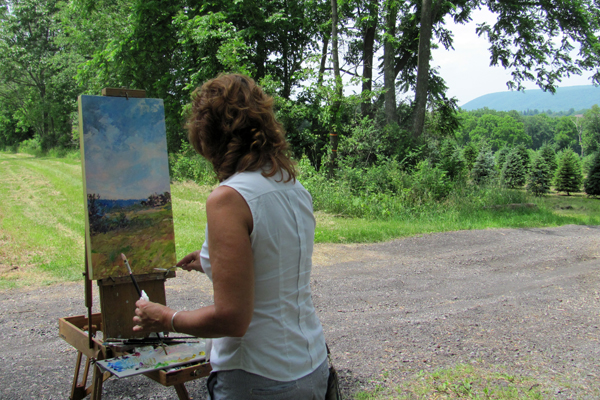 The farmland in Centre County provides wildlife habitat, helps to replenish the groundwater supply, generates tax revenue, and feeds local residents. But as the county's population grows, more and more farmland is being lost to development. WPSU's Kristine Allen gives an audio report on efforts to preserve farmland—notably, one that involves a group of local artists who gathered at Tait Farm last Saturday for the first annual Summer Solstice Celebration.
Continue Reading: Farmland Preservation Artists
Posted by Emily Wiley on 06/24, 2011 at 12:33 PM
Tags: events | summersolstice |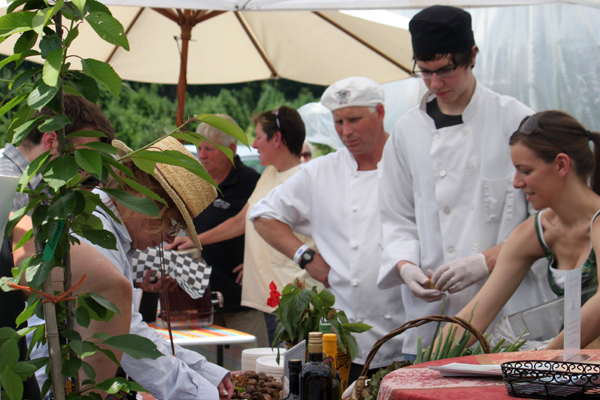 Solstice…the word conjures up visions of kicking back, chilling out and enjoying a long, lazy summer day. But on Saturday, June 18th at Tait Farm in Centre Hall, the crowd at the first annual Summer Solstice Celebration to benefit the Centre County Farmland Trust was actively engaged in the pursuit of tasting locally produced fresh delights while supporting a local farm. In a word, it was happy. People were relaxed, cooperative and neighborly – grateful for the weather, the scenery, the fresh farm air, the flavors, the sense of community, and the shared mission of local foods and farms.
Continue Reading: A Convivium of Local Support
Posted by Kit Henshaw on 06/24, 2011 at 12:11 PM
Tags: events | summersolstice |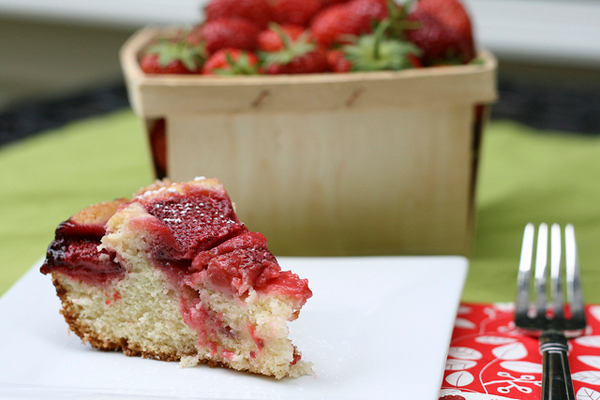 Strawberry season is my favorite season; though it is a short one. Throughout the month of June, I enjoy strawberries on my morning cereal and swirled into yogurt, tossed with spinach salad, on top of shortcakes and waffles, and layered with vanilla cake and cream cheese frosting. We also currently have four quarts in the freezer just begging to be thawed and consumed.
Continue Reading: Simple Strawberry Cake
Posted by Emily Wiley on 06/22, 2011 at 02:15 PM
Tags: recipe | spring | summer | strawberries |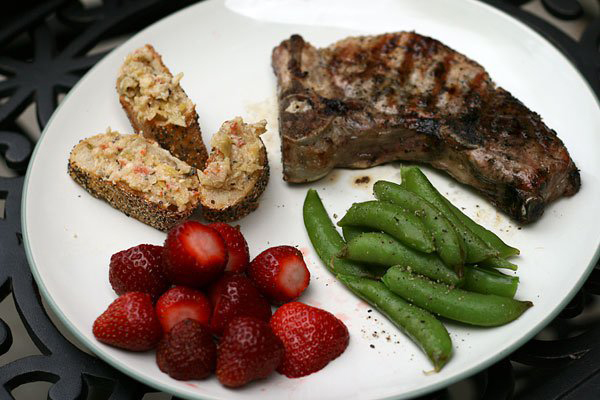 Last Tuesday night, Emily Wiley posted a picture of her dinner to the Boalsburg Farmers Market Facebook page. The caption said: "Dinner tonight courtesy of the Boalsburg Farmers Market. Pork chops from Cow-a-Hen Farm. Snap peas from Jade Family Farm. Bread from Gemelli Bakery with lemon-artichoke pesto from Fasta & Ravioli Co. And strawberries from Way Fruit Farm. Happiness on a plate."
Emily knew the peas she bought were grown at Jade Family Farm, but how did the green pods find their way to our farm and then to the market? Well, this unpaid field hand decided to tackle that question.
Continue Reading: Unpaid Field Hand: The Story of Peas
Posted by James Eisenstein on 06/21, 2011 at 01:20 PM
Page 148 of 185 pages « First < 146 147 148 149 150 > Last »